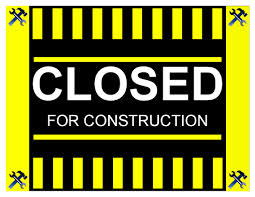 The San Carlos Branch Library will be CLOSED from March 9 through April 2. We are planning to REOPEN on Friday, April 3.   Many of you may have noticed recent changes in the vestibule of the library by the rest rooms.  Even more changes are coming to make our library more accessible to our disabled community members. The long awaited ADA (Americans with Disabilities Act) remodel to our restrooms, drinking fountains, door access, counters and a new 24 hour book drop to be located at the West entrance, will be taking place from March 9 through April 2.  There will still be a MARCH 7 BOOK SALE.  All programs during this time period have been canceled. Regularly scheduled programs will resume in April, and special programs will be rescheduled as the calendar permits. Here are some of the particulars:
Our book return drop will be closed during this time period.  You many return books to any branch library.  The two closest branches to us are the Benjamin Library in Allied Gardens, located at 5188 Zion Avenue and the College Rolando Library located at 6600 Montezuma Road.  Click on  Directions  for maps from the San Carlos Branch Library to these two branches.
Books that you have put on RESERVE at our branch may be picked up at the Benjamin Library during our closure. All Reserves will be held until we re-open on Friday, April 3.  You will not be charged a re-stocking fee during the closure period.
Items checked out at the San Carlos Branch, not due back before March 8th, are DUE on APRIL 3. They may be returned to any branch library.  Items check out at other branches are due as marked.
Remember, items can always be renewed online by logging into your account, or by calling the renewal line at: (619) 236-5858.  Have your library card number handy.
Branch Library mail will be held at the Post Office and delivered after April 3.  For this reason, SCFOL Memberships mailed in March may not be acknowledged until mid-April. We thank you for your patience.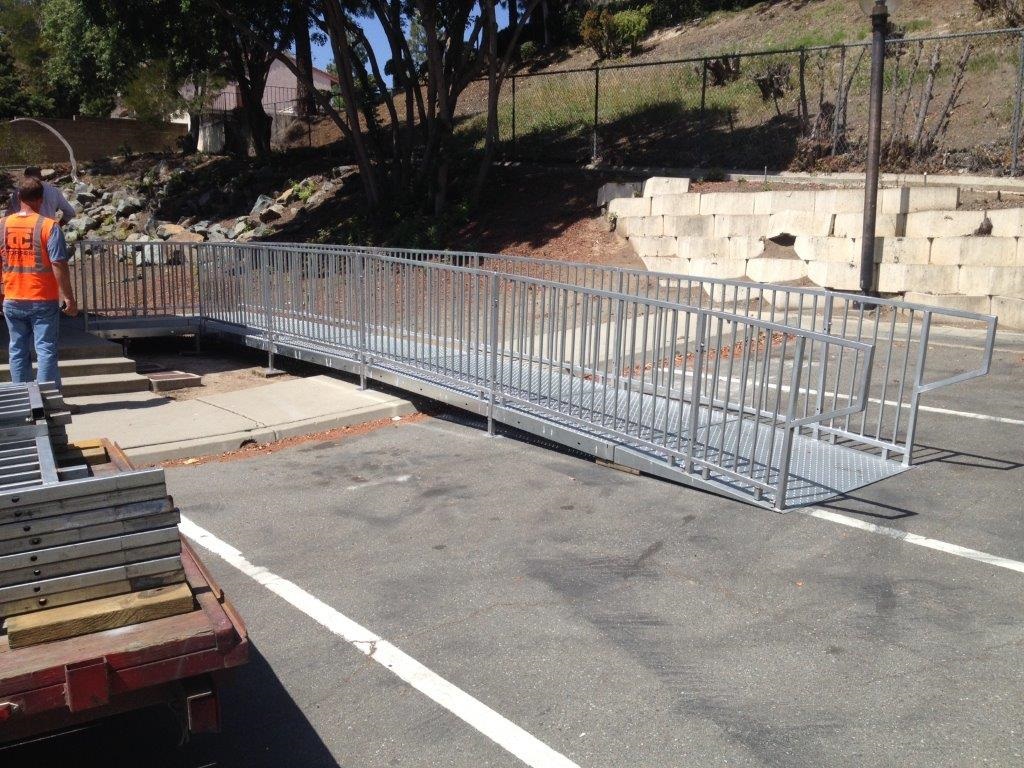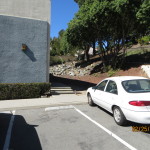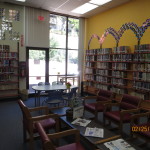 The complete ADA upgrade project is expected to take up to 3 months to complete, however we will only be closed while the inside work is in progress. We will then re-open while the outside work is being completed– much of which will be by the west entrance.  During that time, HANDICAP PARKING and a temporary ramp, allowing library access, will be relocated to the library's emergency exit which is located at the right hand-back of the building (north-east side). Because of ongoing outside construction, , we are not anticipating being able to hold a Used Book Sale on April 4.  So…..save up your book donations until April 3, and your "Gotta-have" purchase lists until the May 2 Book Sale.  Click on FAQ-Closure  for a handy printed list of what to expect and what you should do during the San Carlos Branch Library's closure.  See you on April 3!