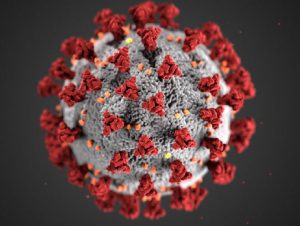 Dear Friends— Due to the ongoing Corona Virus pandemic, we have been notified that the decision has been made to close all 36 branch libraries until further notice.  All library programs and events are also canceled.   On line services  will still be available, but reserved books will not be available for pickup until the libraries reopen.  We wish the best of health to you and yours.
Click on   to see all that is happening this month at the San Carlos Branch Library.
Complete descriptions of the calendar programs can be found on this website by clicking on the appropriate title found on the top menu bar: Hot Topics, Adult Programs, Youth Activities, or Book Sales.  Library Services includes all of the materials and services available at our branch and throughout the San  Diego Public Library system. 

The San Carlos Branch Library's hours of operation are:
Monday & Thursday thru Saturday: 9:30 am – 6:00 pm
Tuesday & Wednesday: 11:30 am – 8:00 pm.
CLOSED Sundays and Holidays.
Click on San Diego Public Library to see the hours of operation,  programs, and materials available at all branches of the City of San Diego's Public Library system.