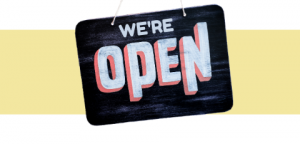 San Carlos Branch Library is  now open for  IN-PERSON LIBRARY SERVICES at 50% capacity,  Monday – Saturday, 9:30 am to 5:30 pm.  Effective July 31, libraries will be open Monday & Tuesday, ll:30 a.m.-8:00 p.m. and Wednesday thru Saturday, 9:30 a.m.-6:00 p.m. All SDPL are CLOSED on Sundays.  Books & Materials may be returned to all 36 SDPL location book drops, 24 hours/day, 7 days/week.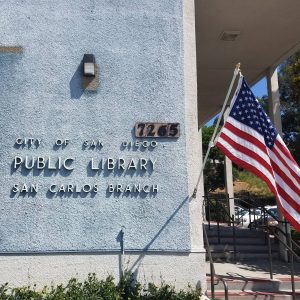 San Carlos Branch has a FACEBOOK page where you can also find video storytimes and other SDPL sponsored virtual programs.  San Carlos has NO in-person programs scheduled at this time, but there are many VIRTUAL EVENTS available.  See the SDPL Virtual Branch Calendar for upcoming events.  Virtual programs & activities that are open to a  limited  number of  participants require advance registration..  Click on the event title, scroll down to register. When the Library sponsors or hosts an event it does not constitute an endorsement of the content or the views expressed by the participants.
Click on Frequently Asked Questions to have yours answered.
2021 City holidays. The Library will be closed on these dates.
Book drops will remain open at all Libraries on holidays.
Monday, September 6, 2021 – Labor Day
Thursday, November 11, 2021 – Veterans Day
Thursday, November 25, 2021 – Thanksgiving Day
Friday, December 24, 2021 – Christmas Day – City Observed
Saturday, December 25, 2021 – Christmas Day
Friday, December 31, 2021 – New Year's Day – City Observed
Saturday, January 1, 2022 – New Year's Day