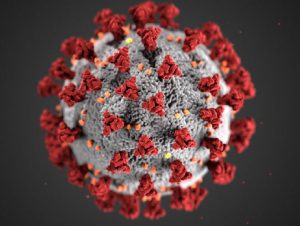 Due to the ongoing COVID-19 pandemic, all San Diego branch libraries will be closed until further notice.  While libraries are closed for full service, the San Diego Public Library provides resources to patrons online through our eLibrary as well as access to physical materials through our limited Contactless Pickup Service
All in-person programs and events have been canceled, but there are many VIRTUAL EVENTS that have been scheduled.  See the Library Event Calendar for upcoming events.  Activities that are open to a  limited  number of  Virtual Attendees require you to register; they have a pen in the upper right side of the box.  Click on the event title, scroll down to register. When the Library sponsors or hosts an event it does not constitute an endorsement of the content or the views expressed by the participants.
Contactless pickup of RESERVED BOOKS & MATERIALS is now available at 18 branches, M-F, 10:30-5:30. Do not go to your designated branch for pickup until you have been notified that your order is available. Click HERE  for specific details about the procedure.  
Books & Materials may be returned to 34 SDPL locations, any time, (day or night), from 9:00 a.m. Mondays until 5:30 p.m. on Fridays.  All Book Returns will be LOCKED starting at 5:30 p.m. Friday until 9:00 a.m. Monday. Paradise Hills Library & Clairemont Library book drops are closed until further notice.
Click on Frequently Asked Questions to have them all answered.