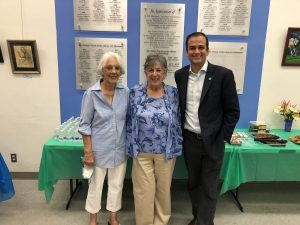 On Tuesday, July 19, 2022, seven groups representing the Navajo Area Community met at the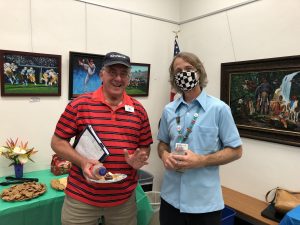 San Carlos Branch Library. Representatives from each  group presented a short talk explaining the history, goals and objectives of the group, and how locals can become more involved with them. Community Groups presenting included: San Carlos Friends of the Library (SCFOL), San Carlos Area Council (SCAC), San Carlos Community Gardens,  Henry Cluster STEMM Foundation (HCSTEMM), Friends of Del Cerro, Grantville-Allied Gardens Kiwanis Club, and Navajo Community Planner (NCP). About 50  persons attended the meeting either in-person or via ZOOM.
The evening's final speaker was our area Councilperson, Raul Campillo. who updated the crowd about the next phases of the Golfcrest/Jackson lot restoration, its purchase, and the building of the new 25.000 sq.ft. branch library. He also reviewed proposals and plans for the cleanup & restoration of the Mission Dam, a salary increase and child care center for Fire & Police personnel, and the use of unleaded fuel by planes using our community airfields.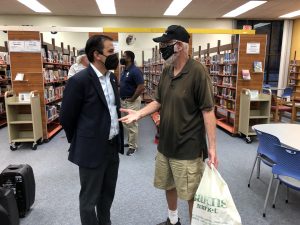 Discussions were lively during refreshments courtesy of SCFOL. Old friendships were renewed and new contacts made. The library anticipates offering  bi-annual Navajo Area Community meetings to enable the sharing of our individual and common goals.  We hope to see more of our neighbors at the next one.