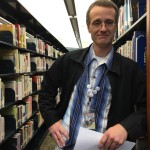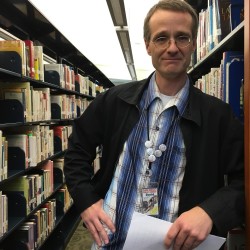 Due to the COVID-19 pandemic, 2021 continued to be a year that would challenge the ingenuity of our Library staff.  At the ZOOM November 17, 2021 annual SCFOL General Membership meeting, SCBL Managing Librarian, David Ege, gave us an update on the status of our new SCBL and reviewed how his staff was able to rise to the COVID-19  challenge. Below is the outline of his presentation.
·         Saturday, March 14, 2020 – Last Day open to the public
·         Monday, July 6, 2020 – Contactless Pick Up Service starts, serving up to 100 patrons/day at SCBL
·         While we were closed, we weeded the collection extensively, removed shelving to make it lower and more accessible and moved sections of the collection for more visibility.
·         September 2020 – Youth Services Librarian, Erin Moore, designs and implements the "Grab & Go Kids Reads," a collection of bagged, themed paperbacks that could be checked out altogether.
·         October 2020 – Staff starts producing online content
o   SC Online Book Club
o   Lord of the Rings Life Lessons by David Ege
o   What's Ms. Erin Reading? by Erin Moore
o   Chess Puzzles by Luke and Mila Cepurac
o   Holiday Storytimes by Olga Castellanos
o   Baking with Linda by Linda Dami
o   Virtual Class Visits by Erin Moore
·         March 28, 2021 – Mini Robotics Showcase held in-person and online
o   First session – 15 people in-person, 14 people online
o   Second Session – 20 people in-person, 8 people online
·         April 2021 – Free Seed Distribution
·         Tuesday, July 6, 2021 – Re-opened for in=person services
·        Summer Reading Program (SRP) – June 1 to August 31
o   15986 Sign-ups – 21% increase from 2020
o   10238 Finishers – 27% increase from 2020
o   Read-a-Thon (Books and Hours combined) – 261,188
·         Saturday, August 14, 2021 – Distributed 3000 comic books to all libraries for Free Comic Book Day 2021
·         Tuesday, September 7, 2021 – Homework Help Center re-opens
·         Tuesday, September 14, 2021 – Chess returns with a name change to San Carlos Chess and now it is for all ages to compete, adults and kids
·         Tuesday, October 12, 2021 – Go to College for Free program held outside in the parking lot.  A partnership with the HC STEMM. 6 students attended.
·         November 2021 – Restart in-person programming
o   Meditation – 2nd, 3rd, and 4th Saturday from 9:30am to 10:30am
o   Kids Yoga & Stories – Wednesdays from 3:00pm to 3:45pm
   Parking Lot work completed 11-17-21 restoring the use of 5 parking spaces.
NEW SAN CARLOS BRANCH UPDATE
·       New SCBL  Building Update – Email received 11-3-21 from San Diego Regional Water Quality Control Board regarding Stantec's request for an extension to remove "underground equipment."  The City has not issued the proper permits so Stantec cannot get on the site to do the work.  An extension has been granted until May 31, 2022.
·       District 7 Councilperson Raul Campillo's Office Dispatch stated:
"In April 2021, the San Diego Regional Water Quality Control Board recommended closure of the current groundwater case at the proposed site. Once the consultant submits their well destruction report later this year, the Board can issue a "Letter of No Further Action" and the purchase sale agreement can be routed to the City Council. My request is to coordinate with private funding to fully fund construction, in order to bid and award the Design-Build contract."