We have exciting news to share. On behalf of the Foundation's Board of Trustees, we are proud to name Patrick Stewart as the Library Foundation's new CEO.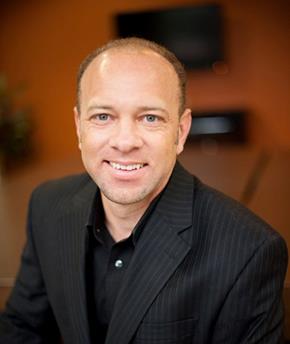 Patrick is passionate about creating literate communities, as demonstrated by his nine years of success as Executive Director of Words Alive, the San Diego literacy foundation. He has had a long career in non-profit management here in San Diego, as well as in Washington, DC. Patrick's leadership ability, strategic planning expertise, capacity-building skills, and success in building public-private partnerships position the Library Foundation to expand on our accomplishments and have an even broader impact in our communities.
Patrick will join the Library Foundation in early June. We are fortunate he will have a month of transition time with Jay before Jay's departure at the end of June. Patrick shares his excitement about meeting you and we look forward to creating opportunities for you to meet him.
The Foundation's Board of Trustees and staff, along with our Library Staff, thank you for helping make San Diego more literate and for preparing our citizens to participate in the 21st century economy. Your belief in our Libraries and the San Diego Public Library Foundation has helped make our communities stronger. We are grateful for your support and ongoing commitment, particularly during our search for a CEO to succeed Jay Hill.
For more information on Patrick Stewart, visit SupportMyLibrary.org/CEO. If you have any questions, please contact Cindy at [email protected] or Library Foundation Operations Manager Jerry Tomaszewicz at [email protected].