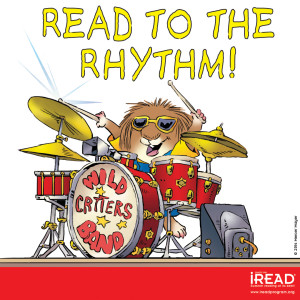 The theme for the 2015 San Diego Public Library Summer Reading Program, running from June 15-August 15, is READ TO THE RHYTHM. So put on your dancing shoes, start clapping to the beat, grab you favorite author and register online at Summer Reading Program.  Prizes are available at all age levels and may be collected one week after completing your online registration and recording of your age appropriate required reading. The prize level for Children (ages 0-11) is 10 books or 10 hours; for Teens (ages 12-18) is 10 hours; and  adults (age 18+) is 3 books read.
The San Carlos Branch library has two additional fun summer  programs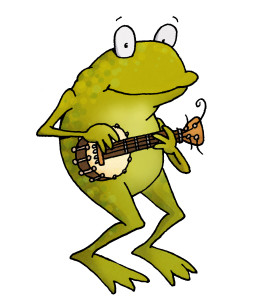 that enhance the SRP.  Every WEDNESDAY  from June 17 through August 12,  at 2:00 pm,  we will have an AWESOME FREE program for the entire family to enjoy.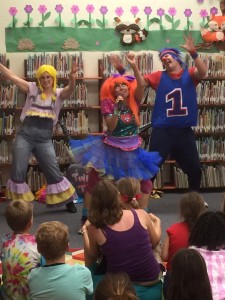 The first one is "Twinkle Time," a high energy pop concert fusing education, language, arts and pop culture. Need we say more?
Click on SRP 2015 brochure, San Carlos Branch to see everyone who will be providing our Wednesday summer entertainment and rhythm. (Note: this is a 2 page brochure and incorrectly states that there will be a June 6 book sale. Also, the Jr. Maker Space-LEGOS, and STEAM2  will be enjoying a summer hiatus.  For adults, we also have 2 wonderful OASIS programs on 6/19 & 7/17, as well as 2 well known San Diego AUTHORS speaking on 6/26 & 7/24.)
The second summer addition is a special FREE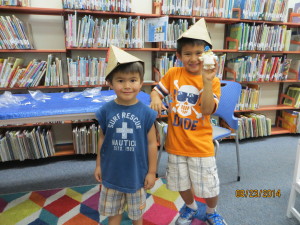 CRAFT PROGRAM for ages 3 & up, on THURSDAYS at 4:00 pm. They start on June 18 abd run through August 13.
The Tuesday @ 4, Friday @ 10:00 & 2nd Saturday @ 10:30 Story Times continue throughout the summer.
All programs are underwritten by SCFOL.  Please support our used book sales (keep checking here for the date of the next one) and join now or donate today. SCFOL is donating $1700 to the library's Matching Program Fund to bring you a quality SRP, and an additional $4300 donation to support our year round youth programing. Total SCFOL contribution is $6000.  Total youth programing cost is $12,000.