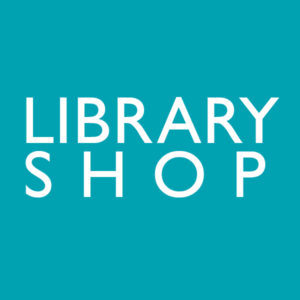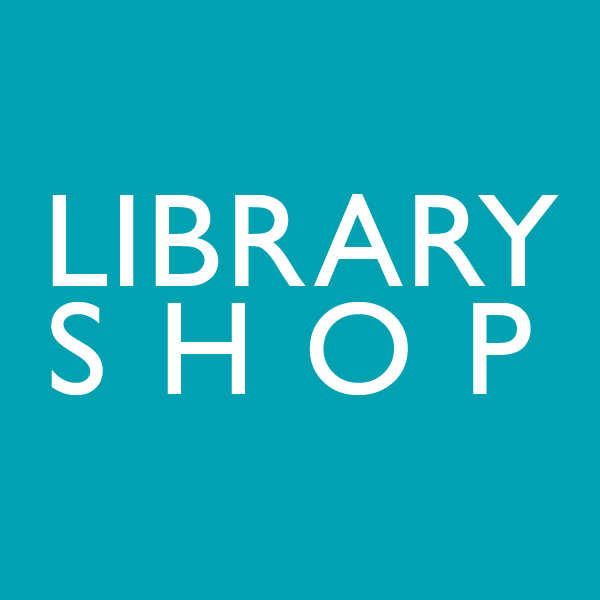 The Library Shop is not just a well-curated gift and book shop. 
It's also another great way to support your Branch Library and the entire SDPL system.  All proceeds help to fund the Library programs you've read about in this newsletter. Shop online. BROUSE OUR INVENTORY,  or visit us in person — the Shop is open Monday – Saturday from 11 am to 6 pm in the downtown Central Library @ Joan ? Irwin Jacobs Common. $5.95 Flat Rate Shipping on all web orders!/Free Local Delivery in Downtown!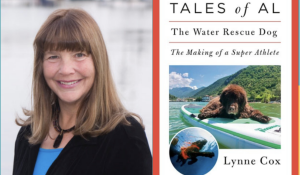 MAY 26:  World Record Setting Endurance Swimmer & Author Lynne Cox
American long-distance open-water swimmer, motivational speaker, and author Lynne Cox visits the La Jolla/?Riford Library Thursday, May 26th @ 4:30 p.m. to present her latest book Tales of Al.
This is a free in-person author event presented by Library Shop SD in partnership with Adventures by the Book. Capacity will be limited. To reserve your spot PLEASE REGISTER.
The Library Shop will be selling copies of the Tales of Al at the event. Books can also be purchased online in advance and picked up at the event HERE. Please select in-store pickup at checkout if you want to pick your book up at the event, rather than pay shipping.
ABOUT THE BOOK
The moving, inspiring story of Al, the ungainly, unruly, irresistible Newfoundland puppy who grows up to become a daring rescue dog and super athlete?—?part of Italy's elite, highly specialized corps of water rescue dogs who swoop out of helicopters and save lives.
Sarah Hilliard Wins the Library Shop's 5th Annual Matchbook Story Contest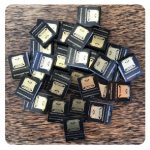 Sarah Hilliard was revealed as this year's winner at the Second Annual Shorties, with this zen masterpiece:
"Imagine yourself as a frog on a lily pad," the soothing voice murmurs in my ear. Obediently, I picture it: Slimy and cold, I am adrift in a polluted pond. A heron's lethal beak looms. My legs prepare to leap but it is too late. I delete the meditation app.
A full replay of the Shorties Virtual Awards Gala–including a performance of the top 10 finalists by Write Out Loud and an aria sung by Victoria Robertson–is available on YouTube.
Odi's Library Day – A Children's book, is now available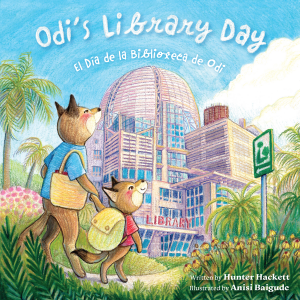 Did you know the San Diego Public Library has written and published its own children's book? Written by Hunter Hackett and illustrated by SDPL's own Anisi Baigude, a Library Assistant at the North Clairemont Branch, Odi's Library Day is a bilingual board book for young readers to build a lifelong connection to libraries and books. In the story, ODI (Opportunity, Discovery, Inspiration) the Coyote visits the Central Library for the first time with their parent for a series of literary adventures.  During Odi's visit they receive their first library card, attend a story time where they learn all about kites, discover the Innovation Lab and create their own kite, and finally, Odi is seen flying their kite with their story time friends with the iconic Coronado bridge in the background.  Copies are available for sale at the Library's Library Shop.  Please visit libraryshopsd.org/odi  All proceeds support the San Diego Public Library.  You may also borrow the book from your branch library.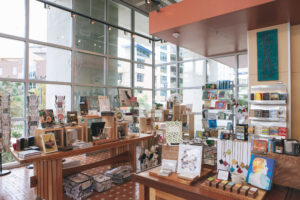 The Library Shop is a non-profit book & gift store located in the courtyard of the Downtown Central Library sponsored by the FSDPL and the SDPL  Foundation.  As the plans for Downtown Central Library were being developed, space was set aside for a Library Gift/Book Shop to be located on site. It features a wide selection of well-curated books, gifts, cards, jewelry, and more. Proceeds support all 36 San Diego Public Libraries.  Life-members of the Friends of the Library receive 10% off all purchases. The Library Shop also sponsors monthly special events for youth and adults. To find out more about the Library Shop, their hours of operation, monthly special events, speakers, books and materials, go to  Library Shop  or call the Library Shop at 619-236-5802.