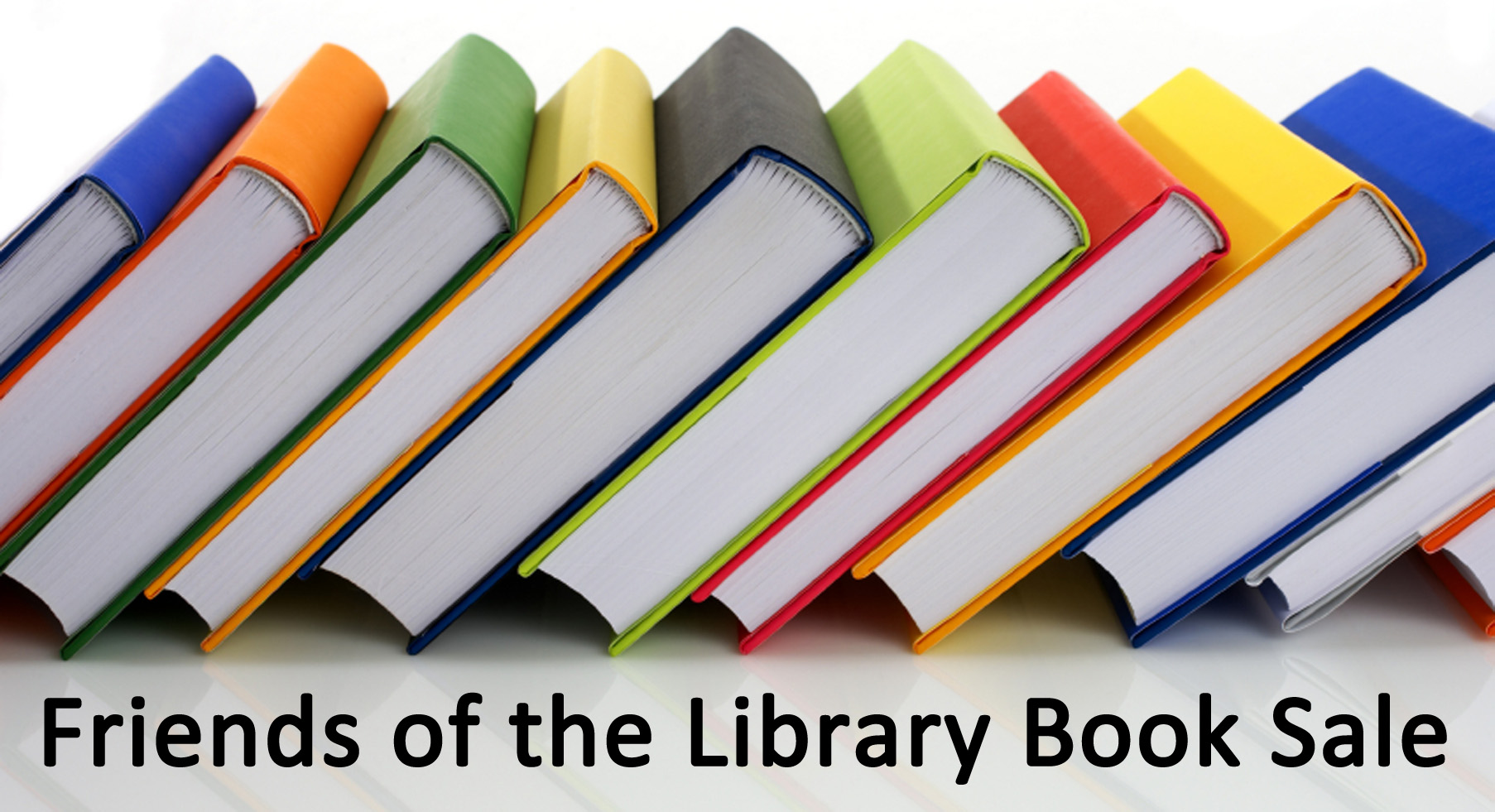 It's BACK! SCFOL Monthly Book Sale on DECEMBER 4, is OUTSIDE ONLY.  Daily, you can also purchase books from the bookcases located just inside the library's left entrance, and CDs and media which are located inside the back of the Community room.
The December 4 Book Sale will be JUST LIKE pre-COVID, but Outdoors only. At least 9 well stocked tables will be filled with a range of subjects and titles for all age groups.  The next First Saturday Used book Sale is scheduled for February 5 due to New Years Day falling on the first Saturday in January of 2022
. 
We would like to thank all of the patrons of our  SCFOL Used Book Sales, and are looking forward to accepting your gently used  book donations in January, 2022. Book sale funds help purchase books, programs and equipment for the San Carlos Branch Library.  Our Book Sales are the primary source of these funds, but SCFOL Memberships and your donations also add to our buying power.  Buy Books!  Ask for a Membership envelope too from the book sale cashiers.  Join or Donate to SCFOL.

Bargain Prices
Mass Media Paperbacks: $0.50 each
Fiction Hardcover: $2.00 each
Non-fiction Hardcover/Trade & Large Paperbacks:$1.00 each
 Bargain Table Books & Sets are individually sticker priced on the book's spine; their price may be NEGOTIABLE
Children's Books
Our Youth Corner is a favorite spot
Children/Young Adult Books: $0.50 or 3/$1.00;
A special group of Youth Hard Back books are individually sticker priced on the book's spine.   We have LOTS of Children's books.
Audio Visuals
Audio Books/Vinyl Records/ DVDs/ CDs: $1.00 each.
We also have of DVD and CD sets: priced as marked.
Cassette Tapes and VHS tapes: $0.25 or 5/$1.00