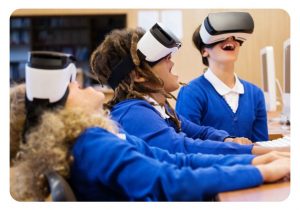 Fall 2021 Virtual Library NExT Courses are here!
Programs from October 2 through December 15 are either live online via Zoom or on-site. Please read descriptions carefully to determine each program's format. REGISTRATION IS REQUIRED and opens approximately one month prior to course date for all programs. If supplies are needed for virtual programs, you will receive an email directing you to an open library branch location to pick up your supplies. Zoom links for virtual programs will be emailed out with reminder emails. Learn More.
Library NExT (Network of Education x Training) is a series of workshops for elementary, middle, and high school students.  These programs offer a wide variety of STEAM topics, including Python Programming, Independent Film Making, Medicine and the Heart, and Improv and Acting Games.  Initially started as a pilot program at six San Diego libraries in 2017, it has expanded to 24 locations in 2021 with plans to be offered at all City of San Diego library locations. This San Diego Public Library program is a collaboration with UC San Diego Extension and Sally Ride Science. Learn More.