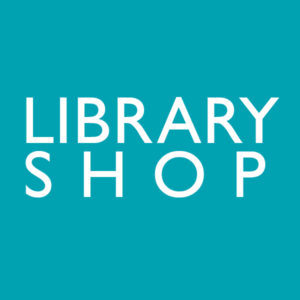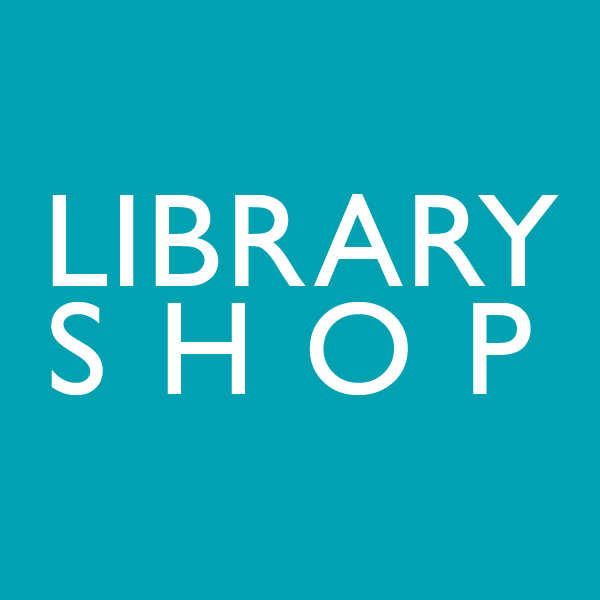 The Library Shop Now Open for In-Person Shopping!
Welcome Back! It's been too long! The Library Shop is once again back to in-person shopping at the San Diego Central Library @ Joan ? Irwin Jacobs Common. Our Summer Hours going forward are 10 am- 1 pm & 2- 5 pm Monday thru Saturday. We are closed Sundays, in alignment with the Library. We're also still providing free local delivery to East Village and offering $5.95 flat rate shipping on our website, but, if you do visit in person, be sure to say 'Welcome Back' and you'll get a bonus of 10% off your first purchase back just for using this super-secret discount phrase offered only to newsletter readers like you!  Browse Our Inventory
  Summer/Winter/Summer Clearance Sale!
We don't remember the last time we had a clearance sale but we're making up for lost time by slashing prices on several seasons worth of great stuff that has outstayed its welcome in the Shop. Stop by for 50% off a year and a half's worth of clearance items adding up to our biggest sale ever. Now thru July.
  The Library Shop Presents Pride Storytime – Starting July 6th
We are honored to be supporting the first in-person events of 2021 at the San Diego Public Library- four Pride-themed storytimes at four neighborhood Library branches featuring some of San Diego's most talented storytelling Drag Queens! The Library Shop will be there supporting the Queens with a rainbow-themed Pop-Up Shop! Storytimes start at 11 am. For more details visit the San Diego Public Library's PRIDE at the Library page.
Odi's Library Day – A Children's book, is now available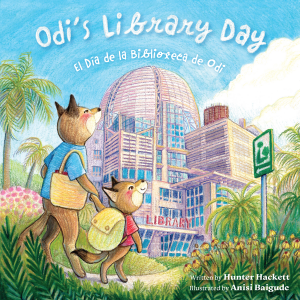 Did you know the San Diego Public Library has written and published its own children's book? Written by Hunter Hackett and illustrated by SDPL's own Anisi Baigude, a Library Assistant at the North Clairemont Branch, Odi's Library Day is a bilingual board book for young readers to build a lifelong connection to libraries and books. In the story, ODI (Opportunity, Discovery, Inspiration) the Coyote visits the Central Library for the first time with their parent for a series of literary adventures.  During Odi's visit they receive their first library card, attend a story time where they learn all about kites, discover the Innovation Lab and create their own kite, and finally, Odi is seen flying their kite with their story time friends with the iconic Coronado bridge in the background.  Copies are available for sale at the Library's Library Shop.  Please visit libraryshopsd.org/odi  All proceeds support the San Diego Public Library.  You may also borrow the book from your branch library.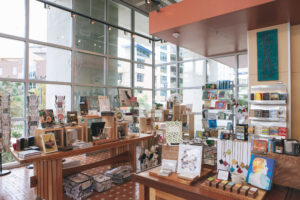 The Library Shop is a non-profit book & gift store located in the courtyard of the Downtown Central Library sponsored by the FSDPL and the SDPL  Foundation.  As the plans for Downtown Central Library were being developed, space was set aside for a Library Gift/Book Shop to be located on site. It features a wide selection of well-curated books, gifts, cards, jewelry, and more. Proceeds support all 36 San Diego Public Libraries.  Life-members of the Friends of the Library receive 10% off all purchases. The Library Shop also sponsors monthly special events for youth and adults. To find out more about the Library Shop, their hours of operation, monthly special events, speakers, books and materials, go to  Library Shop  or call the Library Shop at 619-236-5802.