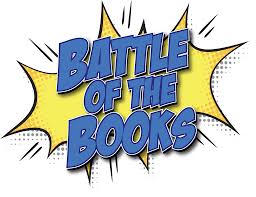 Fiction vs. Nonfiction
Let your voice be heard!
What happens when your favorite fiction and nonfiction series face off against on another? Con Winnie-the-Pooh hold his own against the Eyewitness books? Are the Berenstain Bears any match for the Magic Tree House Fact Trackers? You decide.
Here's how it works. Through a series of votes, we will narrow the list of sixteen fiction and nonfiction nominees to one grand champion. Visit the library throughout the summer to check out these popular titles. Then vote for your favorites!