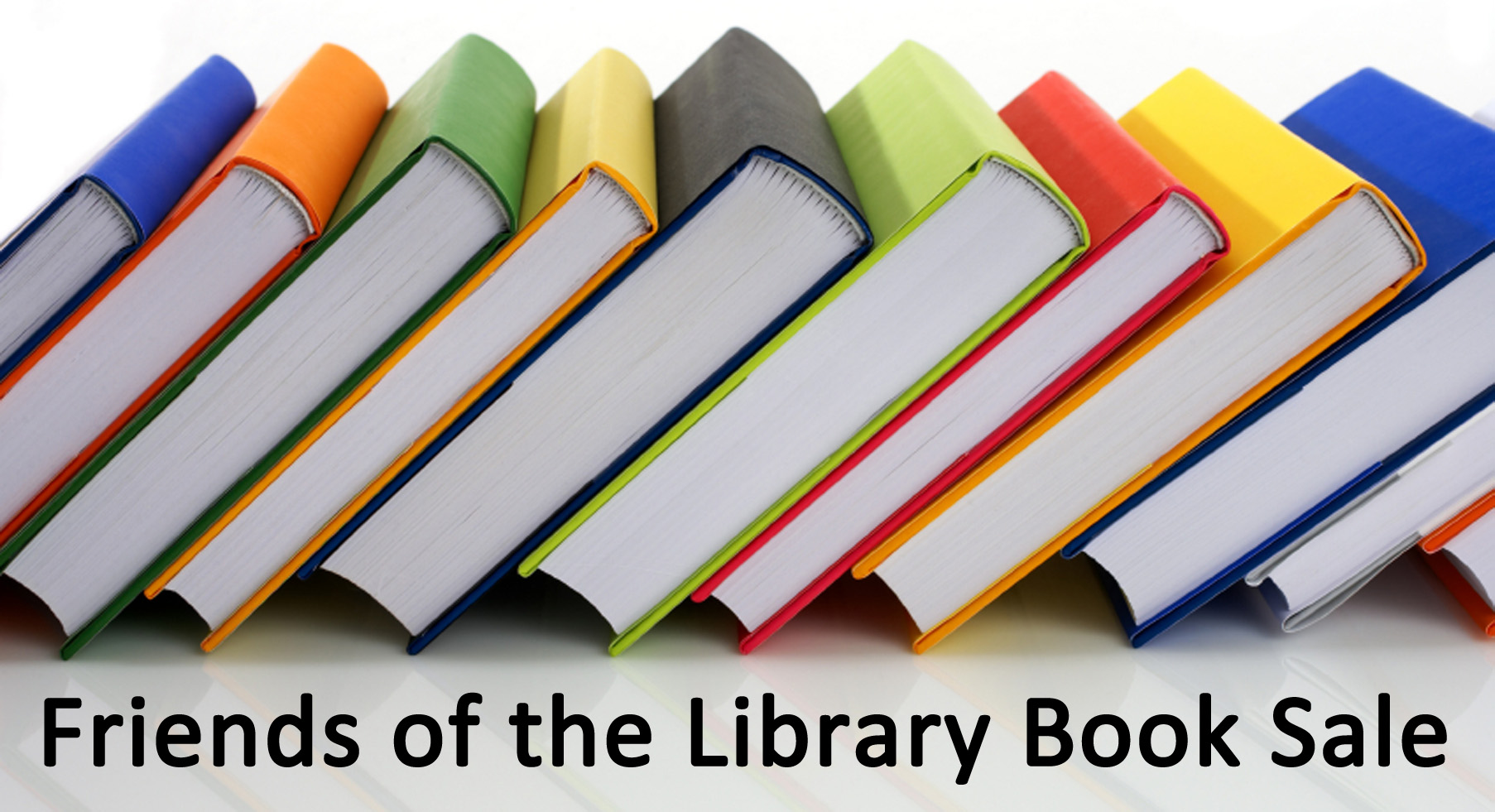 The biggest and best used book sale ever is at the San Carlos Branch Library on the first Saturday OF EVERY MONTH, from 9:30-3:00.  We have the lowest prices anywhere.  Fiction is in the Community Room, non-fiction outside.  We keep restocking all day long. Every month, approximately 500-600 boxes, containing about 20-25 books each (that's 10,000-15,000 titles), are available for your pleasure reading.  In 2016, we offered about about 100,000 titles during the year. Every month 50% of the available fiction and 60% of the non-fiction books are first time offerings by us.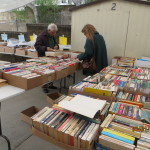 The first Saturday of every month, the SAN CARLOS FRIENDS OF THE LIBRARY holds a Used Book Sale., and on the day before, from 1:30-3:30 p.m., SCFOL Members get first choice of fiction books and AV materials.  Funds help purchase books, programs and equipment for the San Carlos Branch Library. SCFOL  donated $23,000 to the Library's Matching Funds for the 2015-2016 fiscal year.  Our Book Sales are the primary source of these funds, but SCFOL Memberships, and donations also add to our buying power.  Buy Books! Join or Donate to SCFOL.

Bargain Prices
Mass Media Paperbacks: $0.50 each
Children's'/Young Adult Books: $0.50 or 3/$1.00  We have LOTS of Children's books.
Audio Books/Vinyl Records/DVDs and CDs: $1.00
Cassette Tapes and VHS tapes: $0.25 or 5/$1.00
Fiction Hardcover: $2.00 each
Non-fiction Hardcover/Trade & Large Paperbacks:$1.00 each
Bargain Table Books/Book Sets are price tagged or the price may be NEGOTIABLE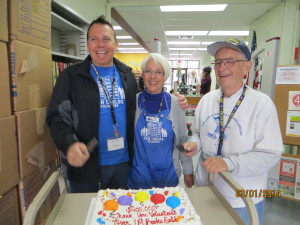 We can always use volunteers to help sort books during the month, to stock the tables before and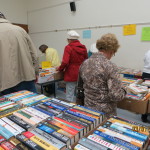 during the book sales, but especially to put away the unsold books following the sales.  These activities require a total of 200 volunteer hours per month, and we could really use some young muscle by the end of the day (3:00-5:00 pm)–these volunteer hours can be used for community service hours needed for scouts, church or graduation requirements. If you would like to help, please leave a note for Ron McFee or Lee Ottman at the library, or email [email protected].
We would like to thank all of the patrons of our Monthly Used Book Sale.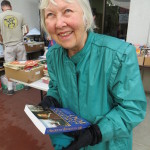 Now, on sale during the book sales, we have available for your shopping pleasure and to carry home your treasures, cloth book bags ($3).  We also have SCFOL coffee mugs ($5). Ask about them.