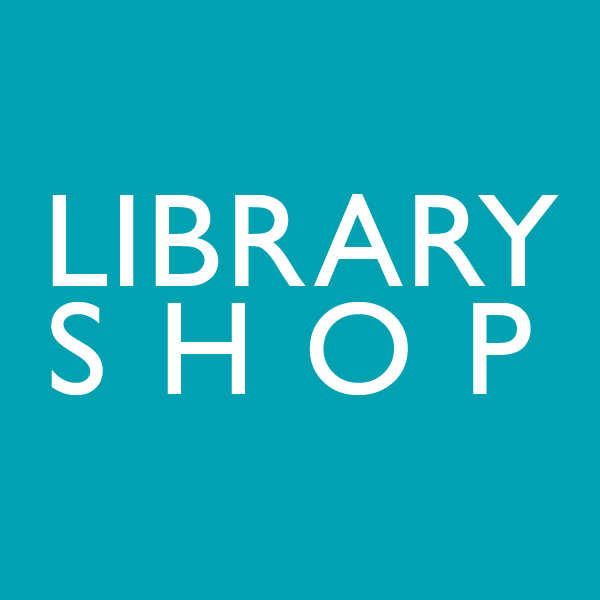 The Library Shop is a non-profit book & gift store located in the courtyard of the Downtown Central Library sponsored by the FSDPL and the SDP Library  Foundation.  
San Diego's Shortest Short Story Contest is back! The Library Shop's 2nd Annual Matchbook Short Story Contest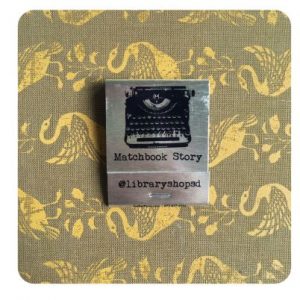 is accepting submissions now through November 1. Stories may be in any style or genre but you must be able to fit your literary masterpiece inside the cover of a matchbook. The winning author will have their story printed on the official Library Shop Matchbook, receive 50 free copies of the matchbook, a $50 gift certificate to the Library Shop, and a limited engagement exhibition run in the Hervey Family Rare Book Room's tiny book display. Entry fee is $5 per story, and all proceeds support the San Diego Public Library.  Submit Your Story
Last Exit Writing Workshops + Reading  The Library Shop is excited to partner with LAST EXIT- a new project in San Diego dedicated to showcasing local and visiting writers, providing low-cost workshops and readings to San Diego, and building community through editorial apprenticeships. Our first event together is a free reading & book signing with five nationally recognized authors on Saturday November 3rd in the Mary Hollis Clark Conference Center at 7pm. Earlier in the day LAST EXIT will be hosting writing workshops on site led by the visiting authors. For a complete list of authors and workshops visit here; advanced registration is required.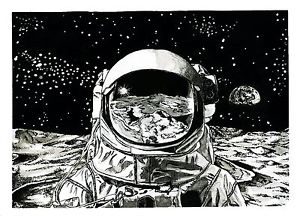 Library Shop trivia night is back! Prizes! Beer! Obscure knowledge! This time the questions are space-themed to celebrate the Library's Discover Exoplanets exhibit and will feature interactive challenges thrown down by the evening's resident fact-checker, a Grossmont College Astronomy Professor! Interactive Questions will abound and telescopes on the balcony- weather permitting!  Just $10 per team for a chance to rule the Void beyond the Solar System!  To pre-register your team visit here.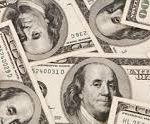 SPEND MONEY, GET STORE CREDITS
Your purchases at the Library Shop at the downtown Central Library have always helped support the 36 branches of the San Diego Public Library System, but now they can help support you as well!  Simply join our Frequent Buyer's Club next time you're in and you'll receive a $20 Store Credit for every $200 you spend.  It's free, it's easy, there's no paperwork & we keep track so all you have to do is shop.  Stop by for full details!
As the plans for Downtown Central Library were being developed, space was set aside for a Library Gift/Book Shop to be located on site. It features a wide selection of well-curated books, gifts, cards, jewelry, and more. Proceeds support all 36 San Diego Public Libraries. Come see why San Diego Magazine named it the best literati boutique in San Diego. Life-members of the Friends of the Library receive 10% off all purchases. The Library Shop also sponsors monthly special events for adults like trivia games, adult spelling bees, and planting succulents workshops. To find out more about the Library Shop, their hours of operation, monthly special events, speakers, books and materials, go to  Library Shop  or call the Library Shop at 619-236-5802.