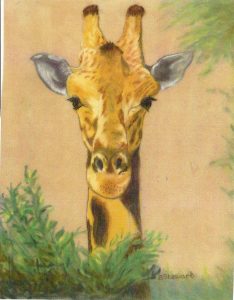 We are excited to have on display from September 6-October 2, at the SCBL, paintings by Barbara Stewart and quilts by Megan Reed. Their artist reception will be held September 16, noon-2 p.m., in the Winer Family Community Room & Art Gallery of the San Carlos Branch Library.  Click on September Artists
Since 2013, BARBARA STEWART has served the San Carlos Branch Library and SCFOL as our Art Chairperson, scheduling the monthly art shows, designing the artists' displays and assisting with  their third Saturday of the month Art Receptions in the Winer Family Community Room & Art Gallery. We are indebted to her for her many contributions to our Branch and thank her for sharing her love of art and design with us.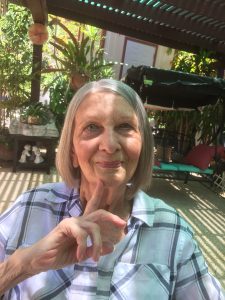 Stewart began her interest in design early by designing paper doll clothes. In middle school, she corresponded with Oscar winning costume designer Edith Head, and sewed original designs for her own wardrobe. In college, Barbara was advised that being an Art Major would not guarantee a job as easily as being an Elementary school teacher, so she switched to an Education Major with an Art Minor, and set aside her designer dreams to become an Elementary school teacher.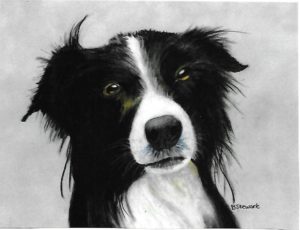 Stewart's students were exposed to ART in every subject. They made butcher paper/tempera paint maps in Geography/History class and papier-mache  puppets for an original play for English language studies. Her very successful program was presented on the inner schools' TV.
Barbara tells us that. "While raising my two children, I worked part time at various boutiques, coordinating and commentating fashion shows for clubs and organizations.  I later worked for Allergan Pharmaceuticals as 1 of 3 highly trained specialists for contact lens solutions answering the 800 phone number on the products sold throughout the world. Responsibilities for the care of my invalid mother brought me to San Diego.  Here I was able to take various Art classes and found that Pastels were my fit to continue creating."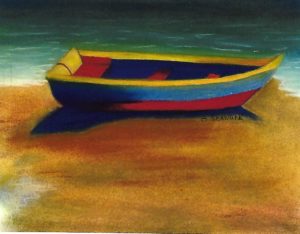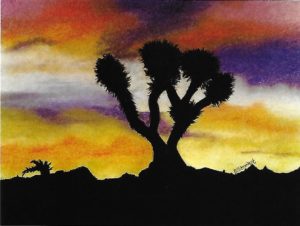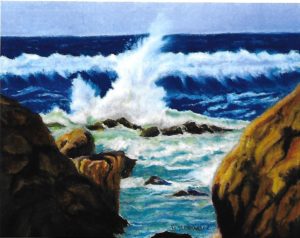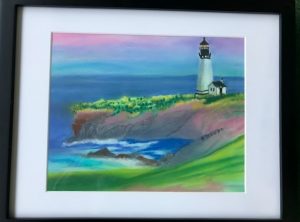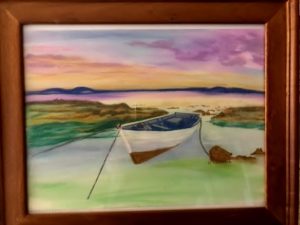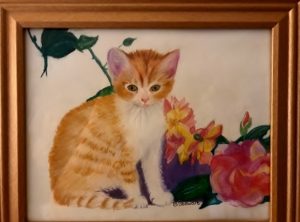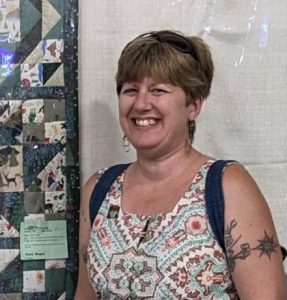 MEGAN REED  is a native San Diegan, who grew up in San Diego's east county. She fell in love with sewing at a very young age and not just the art of sewing but the textiles that went into the projects as well.  Megan was always in awe of the quilt on her great-grandmother's bed depicting a Texas star made out of pretty, repurposed dress fabrics.
As a child, Megan's mother made most of hers and her older sister's clothes.  Megan reminisces, "I remember watching mon work and became fascinated by the measuring, cutting and sewing. As I became older, I was allowed to choose the fabric and the patterns she used. Some of the patterns I chose had also been used by my grandmother.  Shopping for fabrics was a fun favorite adventure for me. I practiced my sewing skills by first making dresses and other things for my dolls.  As a young teenager my skills advanced, I started making my own dresses."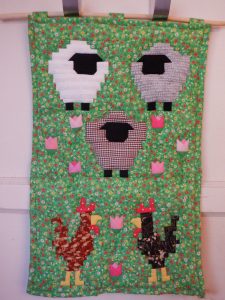 Over the years, Megan has  created beautiful wall hanging quilts of her own design. She explains the origin of her love for quilting: " I made my first quilt when I was 12 and even wrote my senior project on the topic of quilting. I have entered some of my quilts into the San Diego County Fair.  Sewing is still one of my greatest loves, and I am  now considering making it more of a career rather than just a hobby." We wish Megan the best in all her endeavors, and also wish to thank her for assisting Barbara in creating the library's monthly artist displays.