NOVEMBER ARTIST: Karen Howard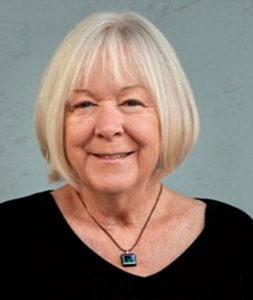 Karen Howard's vibrant, full of life pastels will be on display in the Art Gallery of the SCBL from November 1-December 4. Meet and chat with Howard at her Artist Reception, Saturday, November 18, noon-2 pm to be held in the Winer Family Community Room & Art Gallery of the San Carlos Branch Library. Click on November Artist
As far back as she can remember Howard has had the need to create. Her early exposure to art was a tole painting class while in grammar school. Karen received her Associates Degree in Fine Arts in 1983. Six years later Karen was introduced to pastels and fell in love with the immediacy and tactile nature of this medium. She has taken many workshops, most notably with Dianna Ponting, Mary Aslin and Sally Strand.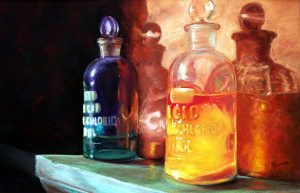 Growing up on the coast of New England, Howard spent many hours on the water, either swimming, boating or surfing. She and her husband moved to San Diego in 1970 to be close to the Pacific Ocean. Her ocean knowledge led to the painting of many seascapes, and she became comfortable in her ability to capture the spectacular explosion of energy and light in breaking waves.
Howard later began a series of still life paintings which employ much of what she has learned as a seascape painter, and her still life paintings demonstrate a mastery of light and shadow through the use of pastels. Howard's vibrantly colored artwork often elicits the question, "Is that really pastel?" The answer is an unequivocal "yes!" Her work is representational with a photo-realistic quality.  Howard says,  "I hope that my art invites the viewer to take a step closer to examine the fine details in the shadows, reflected light and reflections."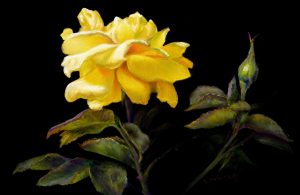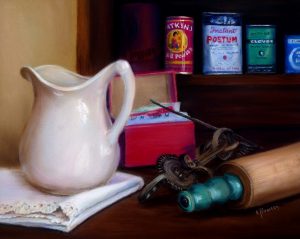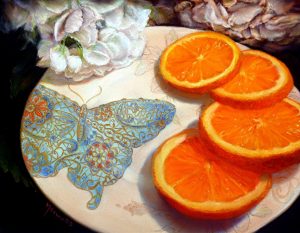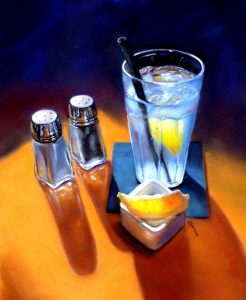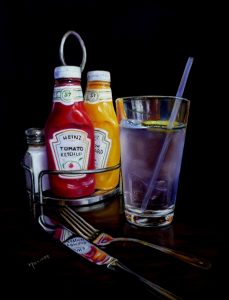 Karen Howard is a member of the International Association of Pastel Societies Master Circle, and holds Signature Membership Status in the Pastel Society of America.  
Visit Howard's website: www.zhibit.org/karenhoward  She may be reached by email: [email protected].