MARCH ART SHOW: Carol Mansfield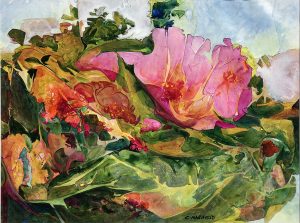 From March 3-April 3, we are delighted to have the colorful works of Carol Mansfield brighten the San Carlos Branch Library's Winer Family Community Room & Art Gallery. Come chat with Carol and discover what inspires her eclectic designs  during her Artist Reception on Saturday, March 18, noon – 2 pm. March Artist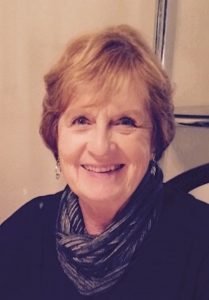 Carol Wilson Mansfield is a native of Chicago, Illinois, who now enjoys living in San Diego, California. She has been drawing and painting since children's art classes in Oak Park, Illinois, and adult work at The Art Institute of Chicago and Institute of Design at the Illinois Institute of Technology. Her college degree from Denison University, Granville, Ohio, includes a major in Art with a minor in Mathematics. She taught for several years; then became a graphic artist, commercial photographer, and art director in the publishing industry.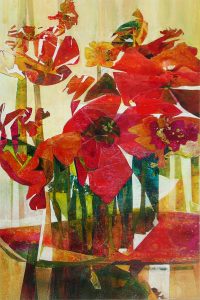 Most of her paintings are acrylic on paper or canvas. The artwork is the result of a "discussion" between the artist and the painted image as it is developing.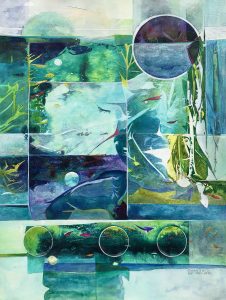 The discussion process results in intuitive color and texture tempered by rational, sometimes mathematical, composition and detail. Experimental work with mixed media and collage also appears, as inspiration demands.
Carol Mansfield's work is in various local and regional shows, including the San Diego Watercolor Society, the Escondido Municipal Gallery, San Diego Museum of Art Artists Guild, San Diego County Fair, National Watercolor Society, and several corporate and private collections.
She is a Signature Member of the National Watercolor Society, Western Federation of Watercolor Societies, and San Diego Watercolor Society. For further information: carolmansfield.com  or [email protected]