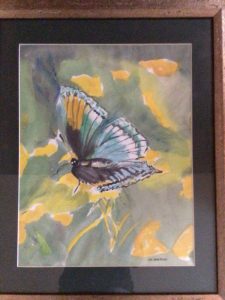 From June 7-July 3, we are delighted to have Luz Shepard and Judi Burnett, with their award winning and wide-ranging artistic talents, decorating the walls of the Winer Family Community Room & Art Gallery of the San Carlos Branch Library. Discuss their unique techniques at the June 17, noon-2 pm Artist Reception. June Artists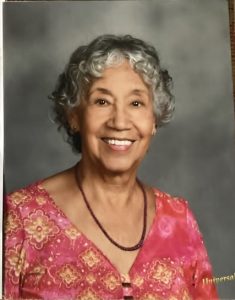 Luz Shepard's artistic talents were obvious as early as kindergarten. Showing a maturity beyond her years, Luz's early drawings of people were more life-like than the usual preschool stick-people.  Born in Bolivia, South America, Luz came to the United States in 1969.
Over her lifetime, she has enjoyed taking many art classes using a variety of techniques which included photography, interior design, ceramics, water color, pastels (for the last 20 years), and her current love which is Japanese Brush Painting (Sumi-e). She suggests that if you would like to learn more about this technique, to check out https://www.friendsofsumi-e.com/. Luz says that she continues to take art classes to, "keep the brain going."
Shepard's art is inspired by the beautiful nature of San Diego.  She enjoys painting sceneries at Lake Murray and Balboa Park. Some of her favorite drawings and paintings are the stunningly unique epiphyllum flowers in her own backyard. Luz has participated in art exhibitions at Del Mar Fair, the Foothills Gallery, and Balboa Park Japanese Sumi-e special events. She is excited to be holding her third exhibition at the San Carlos Branch Library.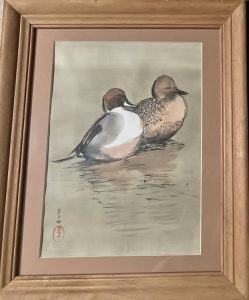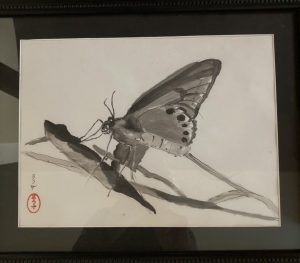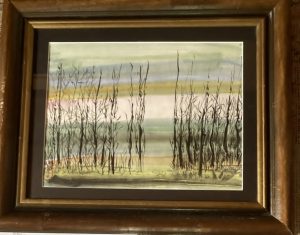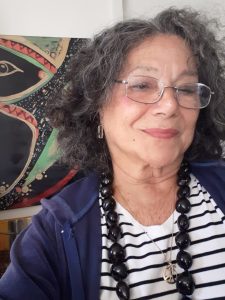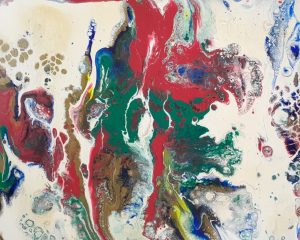 Puerto Rican born Judi Burnett is a multi-medium artist who started her art studies in New York and later in Los Angeles. She currently lives in San Diego.
Burnet has had two one-woman shows, been selected as a featured artist and won multiple awards for her works. At the San Diego County Del Mar Fair, she demonstrated the use of various mediums. Judi is currently a member of the Shelter Island Art Association.
Burnett's projects this year's will be taking place in Fort Collins, Colorado, and in Loveland, Colorado.  You can contact Judi at: [email protected].