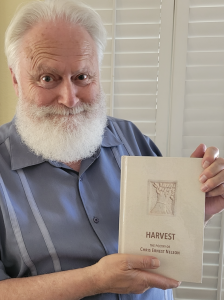 August's artist, Chris Ernest Nelson, is a poet, painter, and historian who will bring a very different experience to our patrons.  Each of his acrylics on canvas paintings has its own theme and unique style. His art will be on display from August 2-September 2 in the San Carlos Branch Library's Winer Family Community Room & Art Gallery. Nelson's artist reception will be held August 19, noon – 2 p.m.
Nelson graduated from San Diego State University.  He taught history and art from 1993-2018 at Mount Miguel High School, Spring Valley, CA. Chris has lived in San Diego since 1959, and presently resides in Golden Hill.
Nelson was named Author of the Month, November 2018, by the San Diego Public Library for his book HARVEST the poetry of Chris Ernest Nelson. The book will be available in an updated and expanded fifth edition by August's show. The new edition from which Nelson will read, will make it debut during Nelson's Artist Reception.  He is offering a FREE copy to attendees, but asks that you give a voluntary donation to the Library Fund.  All donations will be used to fund programs, materials, and equipment for the library.
Nelson's original history of the 1939 election contest over food-stamps for the elderly, The Battle for Ham and Eggs, appears in the Journal of San Diego History, Fall 1992, and is cited by Professor Kevin Starr in his definitive history of California, The Dream Endures.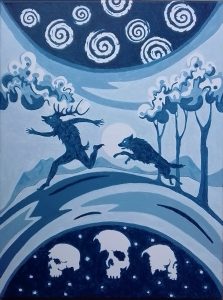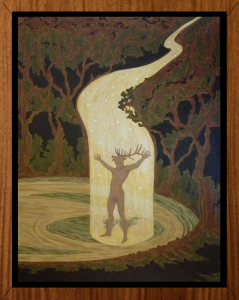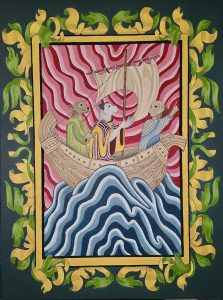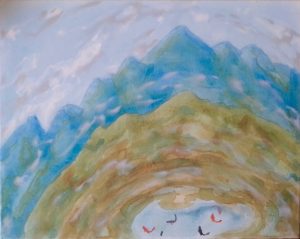 Nelson reads his work regularly at local poetry venues, and you can see all of his poetry on his blog: chrisernestnelson.wordpress.com, or readings on Youtube.