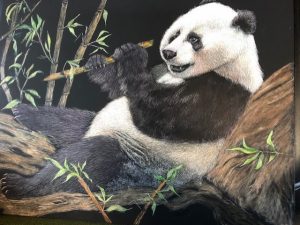 Amazing scratchboards, created by multitalented artist Carol McClure, will be on display April 5-May 1, in the Winer Family Community Room & Art Gallery of the San Carlos Branch Library. We invite you to enjoy this unique art form and discuss the technique with her at her Artist Reception on April 22, noon – 2 p.m. April Artist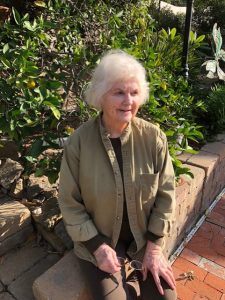 Born and raised in San Diego, McClure received her BA degree from Cal Western and Master's degree from SDSU.  A kindergarten teacher for 33 years, Carol delighted her students' families with the pencil or graphite sketches she created of them. As a Clown College graduate, Carol also delighted the kids with "Wobbles the Clown" as their teacher for a day.
Wanting to join her husband on bird hunting trips, Carol took up the sport of American Trap Shooting.  As her skills advanced to expert levels, Carol competed in and won at CA State competitions and at The Grand American. Encouraged, she moved on to international trap shooting.  As a member of the U.S. Women's Shooting Team, she traveled to competitions in Mexico, Canada, Europe, and South America.  She won a GOLD medal at the 1982 World Shoot in Caracas, Venezuela. Throughout her travels, Carol sketched team-mates and others around the world.  McClure retired from the U.S. Women's Shooting Team two years before there was a separate Women's Olympic Trap Shooting event.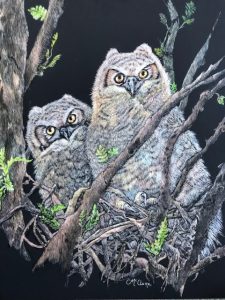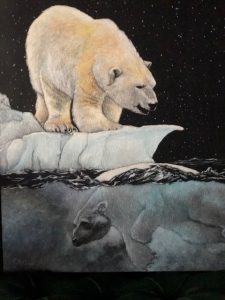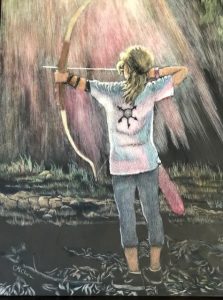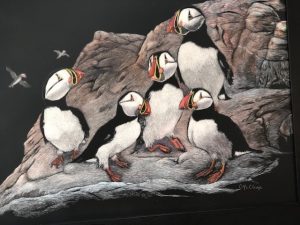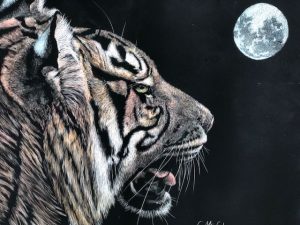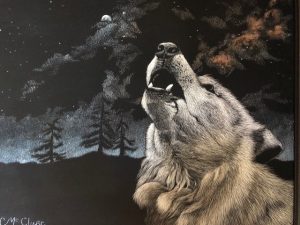 McClure retired from teaching in 1999, and began taking art classes taught by many gifted artists. Carol is an accomplished painter whose works can be found in homes world-wide.  She creates unique pictures of people, animals, and landscapes using different media, including oils, pastels, pencils, colored pencils, water-color, and scratchboard.  Scratchboard will be highlighted in this April show.
A previous member of many San Diego art groups, Carol is currently a member of the East County and Foothills Art Associations. See more of her works at carol [email protected]