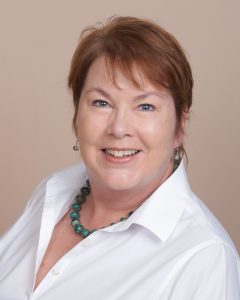 Are you living in your "forever home?  How can you make your home work for you no matter what stage of life you're in?  Laura Landegent from Hom Yours! and other local businesses that offer a wide range of services, have joined together to let area residents know the variety of resources that are locally available, no matter what your age, that can help you Make Your Home Work for a lifetime.  The presentation will be held in the San Carlos Branch Library Winer family Community Room & Art Gallery.
Topics covered by the speakers  are:
Making your house safe and comfortable
How to get the assisted help you may need
How to protect your home and assets
Guidelines on staying fit and healthy
Speakers presenting today are:
Laura Landegent:   Owner of Hom Yours!  &  a licensed Realtor®.  Laura is an expert property evaluator, listing/buying agent, and professional Interior Designer (ASID), specializing in assisting her clients find the right home to buy, or in creating design changes to their present home that facilitate it in becoming their forever home.  Laura works with all owners and buyers regardless of their age or housing situation. 619-517-8095
Eleanor Snyder: Assist. Administrator Cura Home Health/Geriatric Care Manager/ Fall Risk Specialist. "Cura Home Health Inc offers in-home health care services in San Diego County that encompass a range of support tailored to fit your in-home care needs. We want to help one remain as independent as possible in the environment that adapts to personal health pathways."
Grace Meyers: a local insurance broker specializing in Medicare Health Plans available in this area.  She is available for zero cost to assist in evaluating your Medicare Health plan to make sure you have the coverage you need for your health, lifestyle and budget. 619-990-8642 [email protected]  Research all of your options at Medicare.gov.
Vicki Hobbs: SAYCO  (Silver Age Yoga Community Outreach is a 501(c)(3)) non-profit whose mission is to provide FREE health-enhancing, life-enriching yoga classes to underserved seniors.  SAYCO is designed to reach the entire bell curve of the senior population so that all seniors from beginner to advanced can safely participate at their own level of comfort. In-person & NON In-person classes are available.
Evan Bryan: Offers In-Home Massage.  "Evan is a Holistic Health Practitioner/Massage Therapist with 1,000 hours of training and eight years experience doing in-home therapy! My goal is always to see my clients regain/retain functional use by removing fascial pathologies from acute or chronic maladies."
This program is not sponsored by SDPL or the Friends of the Library (SCFOL) and are not responsible for its content.  Light refreshments will be served.