Comedy & Stunts with Michael Rayner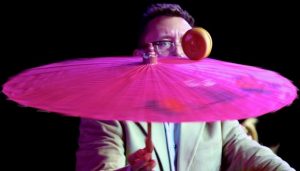 Thursday, August 4
Indoors at the Library, 10:00-10:45am
With his one-of-a-kind tricks and stunts, Michael Rayner puts on a hilarious show fit for the entire
family! His most requested tricks include balancing a wheelbarrow on his chin, spinning a cheeseburger on a parasol, and juggling various surprising objects. This show is about practice and perseverance and is guaranteed to make you laugh!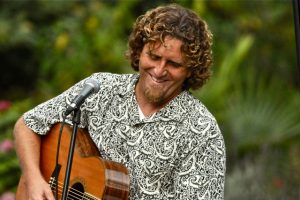 [email protected] the Community Garden
Thursday, August 11
Outdoors at the Garden, 10:00-10:30
Come listen to quality music the whole family can enjoy! You'll hear traces of twang, funk, rock, folk and blues in Hullabaloo's songs. Kids will be inspired to laugh, think, sing, dance, clap and stomp their feet.  Quality, toe-tapping music that the whole family can enjoy.
This program will be held at 6460 Boulder Lake Ave., San Diego, CA 92119.
This summer, YSL Erin Moore is mixing it up for the Summer Reading Program In-Person Events.  Family-Friendly-Events will start at 10:00 a.m., every Thursday throughout the summer months (July-August), but the show locations will alternate between the San Carlos Branch Library and the San Carlos Community Garden. SRP Event-Schedule flyer