JULY 1-31: Where's Odi ?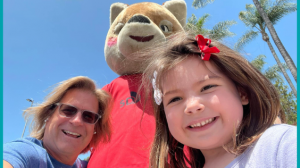 Where's Odi @ SDPL  July 1 – 31  /  All library locations
This July, Odi the Coyote is hiding inside all 36 branches of the San Diego Public Library! Can you find them? The Library Shop's most popular program is back with a twist – instead of searching for Waldo, we're searching for Odi, the library's new mascot. Same fun challenge, same fun prizes! Pick up your official passport at any library branch to start your adventure.