APRIL Activities @ San Carlos Branch Library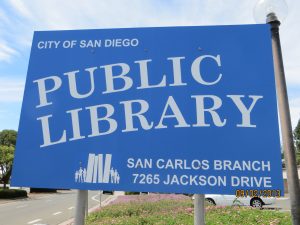 LIBRARY HOURS: Monday & Tuesdays: 11:30 am – 8:00 pm;   Wednesday thru Saturday: 9:30 am – 6:00 pm. The library is now open at 100% occupancy, and water fountains are open.
In-Person programs available

from the San Carlos Branch include: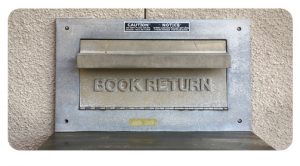 BOOK RETURN DROP BOXES are open 24/7, at all San Diego Public Library locations.
DONATED BOOKS are now being accepted at the San Carlos Branch.  Do not drop them off outside or put them in the Book Return drop boxes. Place them on the cart located inside the library's left side entrance.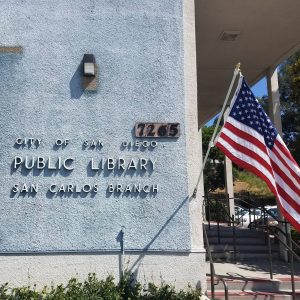 Call 619-527-343,. and a SCBL  librarian can help you to: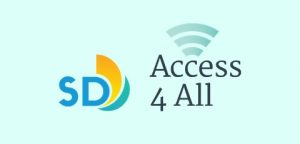 SD Access 4 All helps provide digital access and resources to the community by providing free WiFi and internet access as well as laptop use at select library locations. Patrons can visit any of our participating libraries and use this service available through our outdoor computer labs. We are excited to be able to offer this service to patrons of all ages to access information, complete job searches and for students to utilize as a resource with a reliable internet connection to do their homework. We welcome all members of the community to take advantage of this easy-to-use resource that is available to anyone who needs it.
e-Library Services include:
PressReader:free newspapers including the UT
Flipster: free magazines
Kanopy:  free movies