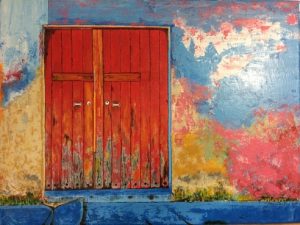 November 2 – December 3, the paintings of local octogenarian Marian Vaine will be on display in the Winer Family Community Room & Art Gallery of the San Carlos Branch Library.
Following in her mother's footsteps, Marian's artistic talents were obvious at an early age, receiving constant encouragement from those around her. As a High School senior in Cedar Rapids, Iowa, Marian was too shy to enter her still life  painting into a City-wide competition, but to her complete surprise, it won a prize! Her teacher had surreptitiously submitted the painting without her knowledge.
Marian and her husband moved to CA in the 60s, but with children and a busy household to manage,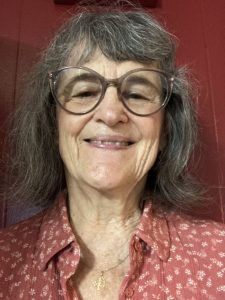 painting was put on the back burner. She now finds great pleasure in prioritizing her gift.
Following a divorce, Marian met Joe Vaine who had also been drawn to non-denominational Christian missionary work. During their 29 year marriage, they have lived and ministered in missionary aviation in Baja Norte California and Mozambique Africa.  For the past 14 years, they have had an active missionary base in Oaxaca Mexico.
Working from photographs, Marian likes to be inspired by the subjects of her paintings before putting brush to canvas.  Photos taken during her travels, including Italy and Malaysia, are often the source of her inspiration.  Her art also decorates 5 x 7  greeting cards which she will have available for sale at $3.50 each. Purchasing information for these and her paintings will be available in the Art Gallery.  They make the perfect holiday gift.