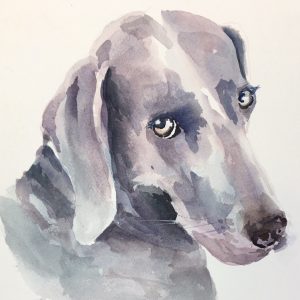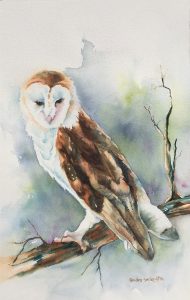 This year's final Art Exhibit, December 7-30,will showcase the paintings of two award winning watercolorists, Sandra Seckington & Toby Scriba.  Meet these lovely ladies at their Artist Reception, December 17, noon-2:00 pm, to be held in the Winer Family Community Room & Art Gallery of the San Carlos Branch Library.  A painting by one of these talented local artists would definitely make a stand-out Holiday gift for your loved ones.  Seckington & Scriba are both  members of, and show their works in the galleries of the Foothills Art Assoc., East County Art Assoc., and the San Diego Watercolor Society.
SANDIE SECKINGTON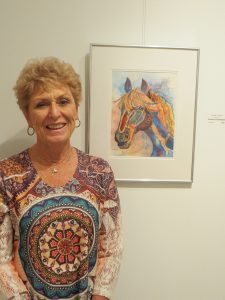 A second-generation native San Diegan, Seckington grew up in a family that highly valued the arts.  With painters and musicians on both sides of the family, her love of art in all its forms was a given.  Sandie graduated from San Diego State University with a B.A. degree in English and minors in Sociology and Art.  Interspersed between a career as a social worker and then a stay-at-home mom to two active children and following work in the health care field, Sandie painted and drew whenever she had the opportunity.  During this time, she was fortunate enough to study with the late watercolorist Robert Landry.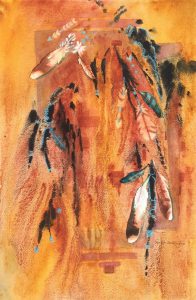 Following her retirement, Sandie enrolled in Continuing Adult Education watercolor classes and continues to participate in many of the excellent water media classes and workshops instructed by nationally / internationally acclaimed artists offered by the San Diego Watercolor Society.  Diligent study and "studio time" have brought increasing recognition of her work and numerous awards.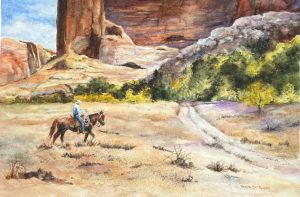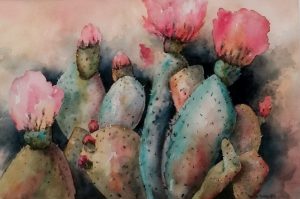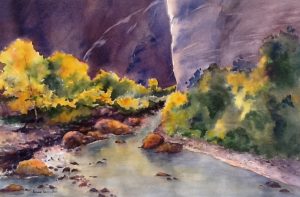 TOBY SCRIBA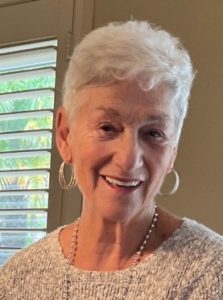 The Arts provided Scriba with a 33 year career teaching high school art,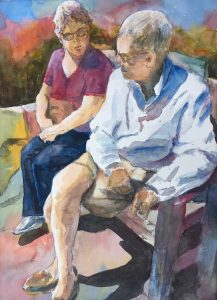 as well as introducing her students to many other wonderful avenues of expression, including sculpture, welding, pottery, jewelry making, printmaking, photography and computer art. Summers off allowed Toby to explore the book arts and teach workshops in the ancient art of Ebru.
After moving from New Jersey to San Diego, Toby began taking watercolor classes with Drew Bandish. Toby tells us, "That has been rewarding in so many ways. I thank Drew for sharing his amazing talent and his generosity of spirit in encouraging me to keep moving in creative directions.  My paintings don't fit into any particular category. Each is a way to try a technique, learn a bit more and, most of all, enjoy the process."