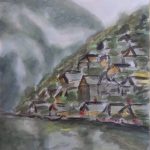 Steven Minnaar's distinctive paintings will be on display January 5-31, in the San Carlos Branch Library's Art Gallery.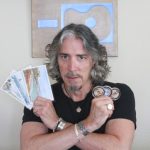 Meet Steven at his Artist Reception January 15, noon-2 p.m.
  About Steven:  Having been an admirer of fine art all of his life, it wasn't until after the loss of his first wife to cancer in 2017 that Steven decided he could no longer delay his passion to paint. What came next was a flurry of activity and experimentation in multiple mediums with watercolors eventually taking center stage.  In the last 6 months Steven has created over 400 artworks including paintings, drawings, sculptures and ready mades as a part of his Minnaar Money series. His goal is to create 10,000 works over the next 25 years.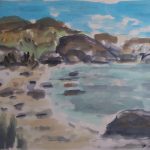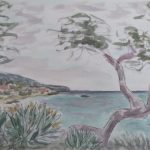 "I am driven by the magic of art and its power to move people. It is in this spirit that I imbue positive energy into all of my creations that they may bring joy, wonder and good fortune to all who experience them."  You can contact Steven at https://stevenminnaar.com/. Minnaar art PDF