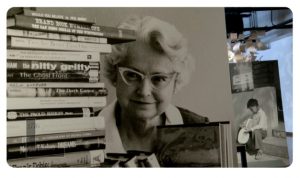 This fall, the Library is hosting a variety of programs reflecting on Japanese American experiences during and post-World War II, exploring themes of social justice, activism, and the power of the written word. CLICK HERE to learn more about this SDPL project and to REGISTER for the upcoming programs (all age groups) that will be presented  September 2021 – January 2022, covering "The Rebellious Miss Breed and the Japanese American Incarcerations."
Don't miss the compelling in-person interview on October 2 with Carlsbad resident Jack Kubota, as he shares his internment story with local historian Linda Canada.  Other October programs include:
» 10/9: Author of the Month: Dr. J. Michael Niotta // Register
» 10/11: Resistance at Tule Lake Film Screening // Register
» 10/18: Author Joanne Oppenheim in conversation with Zoe Ghahremani // Register
» 10/20: Clara Breed, Takeo Takei and Japanese Illustrated Children's Literature // Register
» 11/6: In-person author event with Susan Kamei // Register
» 11/10: Author Bradford Pearson in conversation with Kristen Hayashi // Register
Call to Serve: Clara E. Breed & the Japanese American Incarceration & the WW-II Japanese American Incarceration Camp Replica will be on view from September 18, 2021 to January 30, 2022 at the Central Library's Art Gallery and Lobby. For information about the exhibitions, please visit On View: Art and Culture Exhibitions.