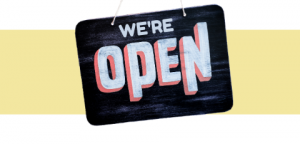 San Carlos Branch  Library is  now open for  IN-PERSON LIBRARY SERVICES at 50% capacity,  Monday – Saturday, 9:30 am to 5:30 pm.  Effective July 31, SCBL will be open Monday & Tuesday, ll:30 a.m.-8:00 p.m. and Wednesday thru Saturday, 9:30 a.m.-6:00 p.m. All SDPL are CLOSED on Sundays.  Books & Materials may be returned to all 36 SDPL location book drops, 24 hours/day, 7 days/week.  In-person services include: Computer Usage (2 hours), Printing, Holds Pickup, Reference and Reader's Advisory, Browsing, and Getting/Renewing a Library Card.  SCFOL will continue its OUTDOOR- MINI- Tuesday Used Book Sales from 2:30-4:30 p.m., through August. Please COME!!!!………enjoy the comradery and BUY BOOKS!!!!  
Use of the San Carlos branch Community Room for programs and meetings. is not yet available.  Our librarians are working hard to make it ready for the resumption of the monthly SCFOL first-Saturday Used Book Sales. Watch our website for official information about when SCFOL Used Book Sales and the Winer Family Community Room scheduling will resume. 
All San Diego libraries continue to follow the City of San Diego COVID-19 guidelines and are taking measures in consultation with, and at the direction of, County public health officials to help prevent the spread of the Coronavirus. At this time, vaccinated patrons are not required to wear a mask.  Unvaccinated patrons are required to wear a mask in a public building.