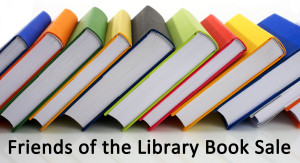 Come one and all!  Every Tuesday, 2:30-4:30,  through August, we will continue our MINI-Used Book Sales. Adult paperbacks and trade books, as well as kids' books are available every week. This is a great time to socialize with neighbors and volunteers. Expected price range is $0.50-1.00 for paperbacks and hardbacks respectively.  Stop by and let the volunteers know what books you are looking for. Watch for our USED BOOK SALE & SCFOL banners on Pop-up Sale days. Tables will be set-up on the right side of the library by the bicycle racks.  Immediately inside the left side door of the library, you will also find used hardback books for sale in the $3-$5 range.  As San Diego reopens, FSDPL Used Book Sales will fully resume under the SDPL's guidelines and restrictions. 
Because of your support, these mini-book sales are working! They comprise books selected from those sorted by SCFOL volunteers pre-COVID. We will put out as many boxes of books that we can fit on the tables.  At this time, we still have many donated books available to choose from, but please hold on to your book donations until more people become vaccinated and we can reopen to full capacity services. 
Please bring your face mask. At this time, vaccinated patrons are not required to wear a mask. Unvaccinated patrons are required to wear a mask in a public building. Your cooperation is greatly appreciated to help us revive our Used Book Sales as they are our primary source of income support for the San Diego Public Library system.