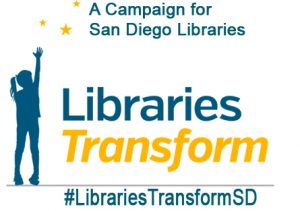 Dear Library Advocate,
We heard very promising news at yesterday's (5/6/2021) Budget Review Committee meeting.  As you know, the Mayor's Proposed Budget included a concerning $5.6 million in Library cuts or a nearly 10 percent reduction. Thanks to efforts from Library advocates, our concerns over these cuts were heard.  At Thursday's meeting, the Mayor's office announced they will work with the Council to restore the Library budget when the Revised Budget is released on Tuesday, May 18.  We thank the Mayor for listening to all the heartfelt Library supporters who testified, sent postcards and emails, and called. We're encouraged he is committed to working with the Council to restore the Library budget.  We also appreciate the entire City Council who spoke passionately about the importance of the Library and their commitment to budget restoration and support for new investments in materials, programs, and staff training.
Please help us continue this momentum by:
Sending an email to your Councilmember and thank them for their support and reaffirm how critical it is for the city to return the Library's budget. 
Calling your Councilmember to thank them for their Library support (visit here for a downloadable file of contact numbers). Encourage them to:
Make no cuts to the Library budget.
Make long-overdue new investments in materials, staff training, and programs.
Support Library efforts to overhaul an unsustainable staffing model which relies heavily on hourly, non-benefited workers. 
Click HERE to keep updated.
Thank you again for your action. We will keep you updated throughout the budget process.  Sincerely, #LibrariesTransformSD is a coalition of