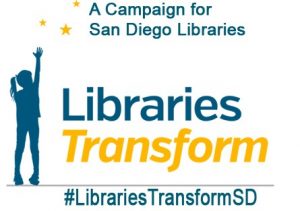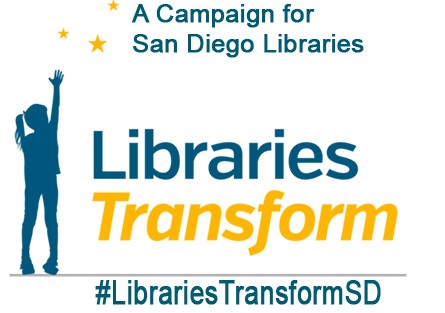 Dear Library Advocate,
April 15, 2012, Mayor Todd Gloria released the Fiscal Year 2022 Proposed Budget. Included in the budget were significant and worrisome cuts, in addition to welcome and long-overdue investments in programs and materials.
As anticipated, recent economic challenges presented by the COVID-19 crisis have negatively impacted Library Department funding. In total, slightly more than $5.5 million in proposed cuts have been recommended, or a 10% overall reduction in department resources.
We are working to assess all service impacts. However, the proposed budget:

Eliminates Sunday hours at locations previously open on Sundays, eliminates Monday hours at all 36 Library branch locations, and reduces Central Library hours to align with branches. All San Diego Public Library locations are proposed to be on a five-day schedule of Tuesday through Saturday.
Eliminates positions associated with the reduction in hours, primarily among hourly employees and vacant positions.
We share your concern regarding the magnitude and impact of these proposed cuts. We are concerned about Library hours reductions and the loss of positions. We believe the city should commit to the restoration of budget reductions as soon as possible and invest in the long-term health of the Library system with a new staffing model that adds benefited staff.
The proposed budget also includes materials and programming investments we have requested for many years. Mayor Gloria's "Back to Work SD" budget includes the following Library budget additions we fully support:
$750,000 for the addition of non-personnel expenditure to support the purchase of electronic materials such as e-books and audiobooks.
$200,000 on ongoing funds to support system-wide library programs.
$500,000 in one-time expenditures to support the Do Your Homework at the Library programs including summer and out-of-school time camps.
Your involvement and advocacy will be more important than ever. As updates and opportunities for engagement become available, we will communicate and provide updates on our website.
We look forward to working with the community and the City of San Diego to build a strong future together.
Sincerely,
Patrick Stewart, CEO San Diego Public Library Foundation
Joan Reese, President Friends of the San Diego Public Library
Wendy Urushima-Conn, Chair Board of Library Commissioners
P.S. Please view our blog post outlining the critical dates to add to your calendar to make a difference in the Library's budget!