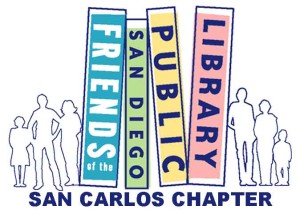 SCFOL annually donates to the San Carlos Branch Library.  Memberships, donations and our monthly used book sales (we were only able to have three in 2020 due to COVID-19, and remain on hiatus until further notice) are SCFOL's primary revenue sources. Friends' memberships and donations are tax deductible as a charitable contributions.  INDIVIDUAL LIFE Memberships are only $250. Join at this level to have your name added to the current  year's Honor Wall plaque which is on display in the Winer Family Community Room and Art Gallery. Since SCFOL's founding in 1982, 125 individuals have become Life-Members. We welcomed four new  Life-members in 2020.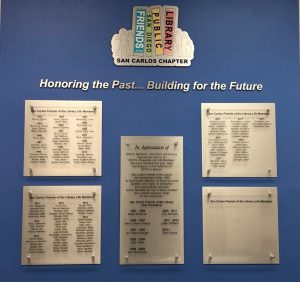 ANNUAL Memberships are a real bargain: $5 for  Seniors or Youth; $10 for one adult;  $20 for a Family (dual adult). Sponsor, Contributor and Patron membership levels are always appreciated. Keep updated on San Carlos Branch and Friends' events by including your email address with your membership application to receive our monthly Newsletters.  Non-LIFE Members must annually renew their SCFOL memberships before January 1st. NEW or RENEWED Annual Memberships received after October 1st are valid through December 31 of the following year.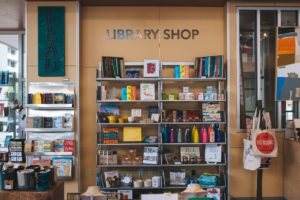 ANOTHER BENEFIT: Life Members also receive a 10% discount on items purchased at the Library Foundation's Library Shop located in the downtown Central Library.  Thank you one and all.
Membership in SCFOL is open to everyone, is a 100% volunteer organization and a chapter of Friends of the San Diego Public Library (FSDPL), a California tax Exempt Non-Profit Corporation under IRS 501(c)(3). Donated funds are tax deductible. See Membership-Donation-Form-1 for various membership levels.   Numbers do count. They reinforce to the City Council our Community's support for a new San Carlos Branch library.
JOIN TODAY:   You may join here on-line (see Pay-Pal button below);  or click on Membership-Donation-Form-1 (print & mail); or membership envelopes are also available at the library. Please include your email address, mailing address and phone number so that we may send you your Membership Card and Donation acknowledgement letter.