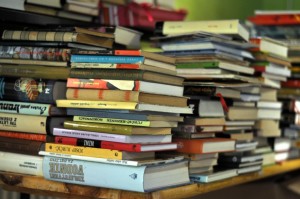 We are all anxious to return library books that have been collecting dust since March and borrow new ones; but are library and other "used" books safe and free of the Corona-19 virus? The short answer is YES! Research Shows Virus Undetectable on Five Highly Circulated Library Materials After Three days.
"As libraries and museums around the country begin to resume operations and reopen to the public, the need for clear information to support the handling of core museum, library, and archival materials has become increasingly urgent. Findings are Part of REALM Project to Produce Science-Based Information to Help Mitigate Exposure to Covid-19 Virus."
To review the in-depth information on how the REALM (Reopening Archives, Libraries, and Museums) research was designed/performed, and the results of the investigation, please click on the references listed below.
"OCLC, the Institute of Museum and Library Services, and Battelle are conducting research on how long the COVID-19 virus survives on materials that are prevalent in libraries, archives, and museums. The project will draw upon the research to produce authoritative, science-based information on how—or if— materials can be handled to mitigate exposure to staff and visitors."