May 22, 2-3 p.m.:  Chris Ernest Nelson, Harvest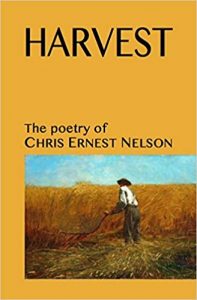 Program Description:  Chris Ernest Nelson was named Author of the Month, November 2018, by the San Diego Public Library for his book HARVEST the poetry of Chris Ernest Nelson. You can see all of his poetry on his blog: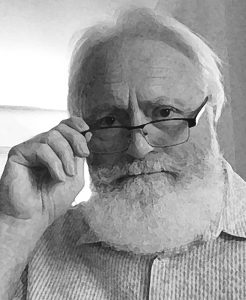 chrisernestnelson.wordpress.com
 About the Author: Chris Ernest Nelson is a poet, artist and historian. He is a graduate of San Diego State University and a retired history and art teacher. He has lived in San Diego since 1959, and presently resides in Golden Hill. Nelson's original history of the 1939 election contest over food-stamps for the elderly, The Battle for Ham and Eggs, appears in the Journal of San Diego History, Fall 1992.
---
---
---
June 26, 2-3 p.m.: David Putnam,  THE HEARTLESS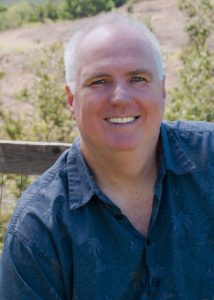 About the Author: We are please to have David Putnam return to delight us with tales of his law enforcement career, during which he worked primarily in California on teams for Patrol, Investigations, SWAT, Narcotics, Violent Crimes, Criminal Intelligence, Internal Affairs, Detective Bureau and as child protective services coordinator.  He rounded out his law enforcement career with a few years in the Hawaiian Islands as a Special Agent-part of a real-life "Hawaii-50? team. Putnam is now retired from law enforcement and spends his time writing and growing organic California avocados with his wife Mary and their dogs.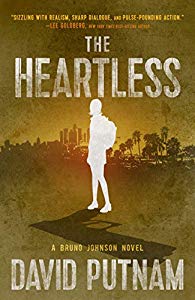 Program Description:  Putnam writes about what he knows best–law enforcement.  THE HEARTLESS is the seventh novel in a series about the adventures of LA County Deputy Bruno Johnson.  In this novel, Johnson is now a bailiff in the courts having stepped down from his role on the Violent Crimes Team to spend more time with his daughter, Olivia.  Bruno fears his job decision may have come too late when he gets a frantic call to extricate Olivia from a gunpoint situation in a LA gang-infested neighborhood. His desperation escalates when he realizes Louis Barkow, a stone-cold killer awaiting trial, had orchestrated that deadly tableau. When Barkow and three other criminals break out of jail and hit the streets, Bruno is plunged back into violent crime mode. Now, the agenda is personal—Olivia has become a pawn in the desperate chase of this sinister murderer. The walls are caving in on Bruno as violence escalates in his hunt for Barkow and his heart strings are stretched to the breaking point as he struggles to protect his daughter not only from the criminal violence swirling around them, but from Olivia's own impetuous life choices.
---
---
---
July 24, 2-3 p.m.: TBA
---
---
---
August 28, 2-3 p.m.: Elizabeth St. John, The Lydiard Chronicles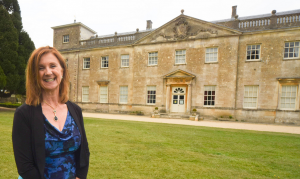 Program Description: We welcome back Elizabeth St. John, who will be discussing her latest book in The Lydiard Chronicles series.   The Lydiard Chronicles, Elizabeth St.John's acclaimed historical fiction series, is named after Lydiard Park, the St.John ancestral home in Wiltshire, England. Full of portraits and memorials of the St.John family, Lydiard House and the adjacent Church of St. Mary's, is a writer's dream. Elizabethan monuments, Jacobean portraits, and medieval wall paintings all provide a rich tapestry of images, calling across the ages for their stories to be told.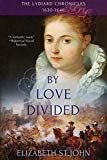 The characters in The Lydiard Chronicles are all real people, and their stories are drawn from a memoir written during the 1660s. By fate—or maybe design—Elizabeth came upon the 400-year-old notebooks in Nottingham Castle. Written by her ancestress, Lucy Hutchinson, the vivid account brought Elizabeth's seventeenth-century family to life.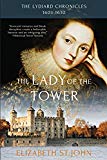 From the Tower of London, where Lucy St.John lived as the Keeper's wife, to the battlefields of the English Civil War where sister fought brother; as eyewitnesses to the execution of the King Charles I and allies of the new Republic under Oliver Cromwell; and as Royalist spies and supporters of the restoration of the monarchy, the story of the St.John family weaves through time and place as they observe—and sometimes change—the course of history.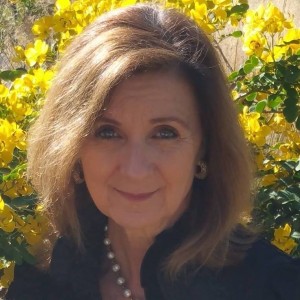 About the Author: Elizabeth St.John spends her time between California, England, and the past. A best-selling author, historian and genealogist, she has tracked down family papers and residences from Lydiard Park and Nottingham Castle to Richmond Palace and the Tower of London. Although the family sold a few country homes along the way (it's hard to keep a good castle going these days), Elizabeth's family still occupy them – in the form of portraits, memoirs, and gardens that carry their imprint. And the occasional ghost. But that's a different story…  
---
---
---
September 25, 2-3 p.m.: TBA
---
---
---
October 23, 2-3 pm: Susan Meissner, The Last Year of the War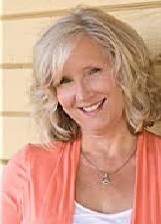 About the Author: Susan Meissner is a USA Today bestselling novelist with more than half a million books in print in fifteen languages. Her novels include The Last Year of the War, a Library Reads and Real Simple top pick, and As Bright as Heaven, starred review from Library Journal. She attended Point Loma Nazarene University and when she's not working on a book, she volunteers for Words Alive, a San Diego non-profit dedicated to helping at-risk youth foster a love for reading and writing.  We welcome her  back!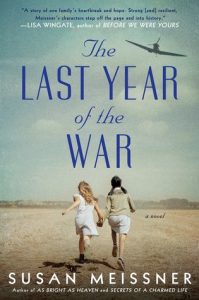 About the Book: Elise Sontag is a typical Iowa fourteen-year-old but then her German immigrant father, a legal U.S. resident for nearly two decades, is suddenly arrested on suspicion of being a Nazi sympathizer. The family is sent to an internment camp in Texas, where, behind the armed guards and barbed wire, Elise feels stripped of her very identity.   At the camp she meets fellow internee Mariko Inoue, a Japanese-American teenager from Los Angeles, and their unlikely friendship, even after they are both repatriated, challenges Elise to hold on to the belief the life she knew before the war will again be hers. Here is a little-known WW2 story with great resonance for our own times which speaks to the notion of who we are when who we've always been is called into question.