---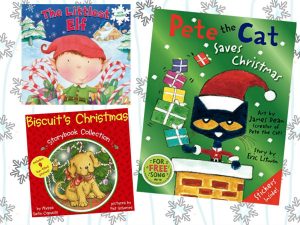 Wednesday, Dec. 18, 2:30-3:30 pm: Christmas Stories & Card-Making  Join us for a holiday-themed book & craft hour.  First, we will read fun stories to celebrate the yuletide season.  Then we will finish up by making beautiful cards to give to friends and loved ones.  Ages 4-10.
---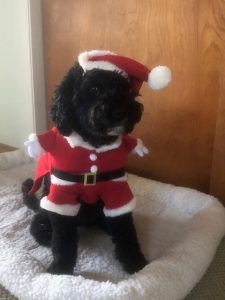 Saturday, Dec. 28, 11am-12pm: Paws to Read  Read aloud to therapy dogs!  Studies show that children can improve their confidence and reading skills by reading aloud to animals.  Dogs make the perfect nonjudgmental audience.  All therapy dogs provided by Love on a Leash, a foundation for pet-provided therapy.  Ages 5 & up. P.S.:The "Paws to Read" program is moving to the 4th Saturday of the month starting in December. Paws to Read Holiday Special Dec 2019
---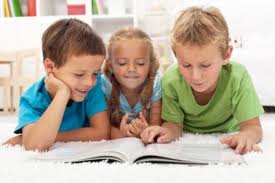 Winter Reading Challenge:  Entire month of January:  Read 5 books or 5 hours to earn a San Diego Maritime Museum pass for 2, a free Subway sandwich & a pencil case!  Sign up at sandiego.gov/WinterReading.  All ages.
---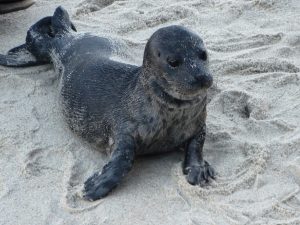 Wednesday, January 22, 2:30-3:30pm: All About Harbor Seals!  Did you know that seal birthing season is right around the corner? This is a great time to visit the coast and see many moms with newborn pups!  In this interactive program, you will learn what kind of animal the harbor seal is, what seals do each day, and how to tell the difference between a seal and a sea lion.  Includes stories and crafts.  Presented by Seal Society/Sierra Club San Diego.  Ages 5-10.
---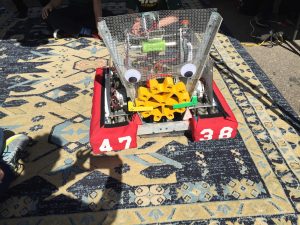 Saturday, February 22, 10:00am-1:00pm, Robotics Showcase Extravaganza:  Robotics teams help young people develop skills in engineering, coding and construction. Teams from the San Carlos community will display and explain their robotic creations in the library's lower parking lot on the corner of Jackson and Golfcrest. Interactive robot crafts will take place inside the library from 11am-1pm.  Come learn how to get your children involved in this exciting career path!  A partnership with the Henry Cluster STEMM Foundation.  All ages.