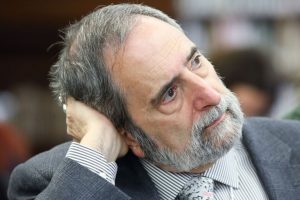 November 22, 2-3 p.m., we'll be welcoming author/Professor Emeritus, Lawrence Baron (SDSU), Baron will be discussing his books and "What Americans Read When They Read About the Holocaust." Click on Author Lawrence Baron
Program Description: This lecture looks at the perennial best-selling Holocaust books and why they appeal to a diverse spectrum of the American reading public. Though Anne Frank, Primo Levi, and Elie Wiesel are obviously on this top-ten list, the other works on it range from children's books to Christian Evangelical memoirs.
The author: Professor Emeritus Lawrence Baron held the Nasatir Chair of Modern Jewish History at San Diego State University from 1988 until 2012 and directed its Jewish Studies Program until 2006. He received his Ph.D. in modern European cultural and intellectual history from the University of Wisconsin where he studied with George L. Mosse. He taught at St. Lawrence University from 1975 until 1988. He has authored and edited four books including The Modern Jewish Experience in World Cinema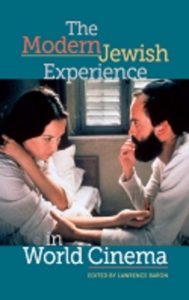 (Brandeis University Press: 2011) and Projecting the Holocaust into the Present: The Changing Focus of Contemporary Holocaust Cinema (Rowman and Littlefield: 2005).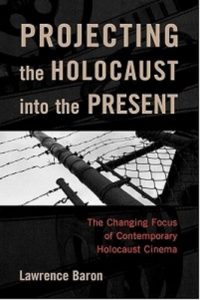 He served as the historian and as an interviewer for Sam and Pearl Oliner's The Altruistic Personality: Rescuers of Jews in Nazi Europe. In 2006 he delivered the keynote address for Yad Vashem's first conference devoted to Hollywood and the Holocaust. His contribution to Holocaust Studies was profiled in Fifty Key Thinkers on the Holocaust and Genocide (Routledge: 2010). In the fall Semester of 2015, he served as the Ida King Distinguished Visiting Professor of Holocaust and Genocide Studies at the Richard Stockton University of New Jersey.
2020 Author Schedule
                       January 24, 2-3 p.m.: Matt Coyle, Lost Tomorrows 
A phone call thrusts Rick Cahill's past and all its tragic consequences into his present. Krista Landingham, his former partner on the Santa Barbara Police Department, is dead. When Rick goes to the funeral in the city where his wife was murdered and where he is seen as guilty for her death in the eyes of the police, he discovers that Krista's death may not have been a tragic accident, but murder. Hired by Krista's sister, Leah, to investigate, Rick follows clues that lead him to the truth, not only about Krista's death, but about the tragedy that ruined his life. Along the way, Leah shows him that his life can be salvaged and he can feel love again if he can just move beyond his past. But the past is Rick's present and will always be until he rights his one great wrong. In the end, Rick is left with a decision that forces him to confront the horrific actions he'll need to take to exact revenge and achieve redemption.
February 28, 2-3 p.m.:  Jessica Johnson, Abandoned San Diego
March 27, 2-3 p.m.:  Beth Branning, The Call
April 24, 2-3 p.m.:  TBA
May 22, 2-3 p.m.: TBA
June 26, 2-3 p.m.: Elizabeth Cobbs, The Tubman Command 
July 24, 2-3 p.m.: Joe Yogerst, 100 Parks 5000 Ideas 
August 28, 2-3 p.m.: TBA
September 25, 2-3 p.m.: Cynthia Robertson, Where You See Forever