---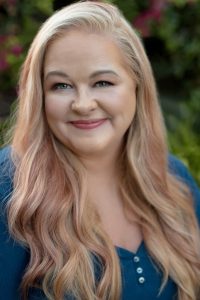 September 27, 2-3 p.m., We look forward to hearing from author Kate Quinn, the New York Times and USA Today bestselling author of historical fiction.
The author: A native of southern California, she attended Boston University where she earned a Bachelor's and Master's degree in Classical Voice. She has written four novels in the Empress of Rome Saga, and two books in the Italian Renaissance, before turning to the 20th century with "The Alice Network" and "The Huntress." All have been translated into multiple languages. Kate and her husband now live in San Diego with two rescue dogs named Caesar and Calpurnia, and her interests include opera, action movies, cooking, and the Boston Red Sox.
The Huntress, Book synopsis: Bold, reckless Nina Markova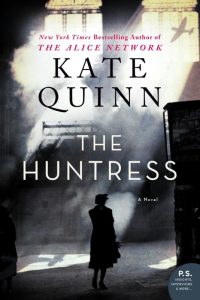 grows up on the icy edge of Soviet Russia, dreaming of flight and fearing nothing. When the tide of war sweeps over her homeland, she gambles everything to join the infamous Night Witches, an all-female night bomber regiment wreaking havoc on Hitler's eastern front. But when she is downed behind enemy lines and thrown across the path of a lethal Nazi murderess known as the Huntress, Nina must use all her wits to survive.
British war correspondent Ian Graham has witnessed the horrors of war from Omaha Beach to the Nuremberg Trials. He abandons journalism after the war to become a Nazi hunter, yet one target eludes him: the Huntress. Fierce, disciplined Ian must join forces with brazen, cocksure Nina, the only witness to escape the Huntress alive. But a shared secret could derail their mission, unless Ian and Nina force themselves to confront it.
Seventeen-year-old Jordan McBride grows up in post WWII Boston, determined despite family opposition to become a photographer. At first delighted when her long-widowed father brings home a fiancée, Jordan grows increasingly disquieted by the soft-spoken German widow who seems to be hiding something. Armed only with her camera and her wits, Jordan delves into her new stepmother's past and slowly realizes there are mysteries buried deep in her family. But Jordan's search for the truth may threaten all she holds dear.  Author Kate Quinn
---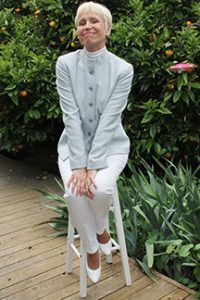 October 25, 2-3 p.m., we are excited to have Elke Ertle return to the San Carlos Branch Library to discuss the  "History of the Rise and Fall of the Berlin Wall".  Her  talk/discussion is in conjunction with the upcoming 30th anniversary of the Fall of the Berlin Wall on November 9, 1989.  Click on Author J. Elke Ertle.  Ertle is the author of the autobiography, Walled-In Berlin: A West Berlin Girl;s Journey to Freedom. 
The author:  J. Elke Ertle was born and raised in West Berlin following World War II, a time when the city was the focus of an escalating Cold War between East and West. During the first twenty-one years of her life, she lived with her mother and father in the British sector of the city and was known by her first name, Jutta. In the late 1940s, her family braved the Berlin Blockade, surviving by and large on account of the American-conceived Berlin Airlift. More than a decade later, when Jutta was a teenager, her family endured many hours, days, and weeks of petrifying uncertainty in the wake of the construction of the Berlin Wall. Overnight, the city had been split into two and rumors ran amok. Jutta, along with the rest of the population of West Berlin, feared for her future and her freedom.
Retired from employment in the public sector, Elke now lives in San Diego with Burch, her husband of four decades. She holds a masters degree in Industrial-Organizational Psychology from San Diego State University and a Certificate in Fitness and Exercise Science from the University of California, San Diego. She teaches group exercise classes and enjoys reading, writing, dancing, hiking, tennis, gardening, cooking, and crafts. Elke is a contributing author to "The Real F.M. Urban," published in the Journal of the History of the Behavioral Sciences, and to two anthologies.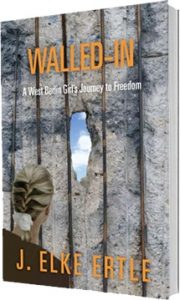 Book Description: In Walled-In: A West Berlin Girl's Journey to Freedom, J. Elke Ertle chronicles the first 21 years of her life growing up in West Berlin during the Cold War. Located one hundred miles from the closest West German border, West Berlin was nothing more than a tiny western island in the middle of a large Communist sea. But by the same token, it also represented the front line of the Cold War divide.Walled-In probes the concepts of freedom vs. conformity, conflict vs. cooperation, domination vs. submission, loyalty vs. betrayal.
These are photos of the Berlin Wall as it was being torn down.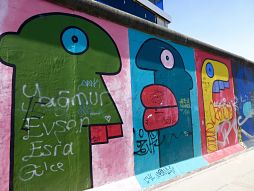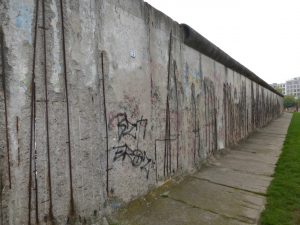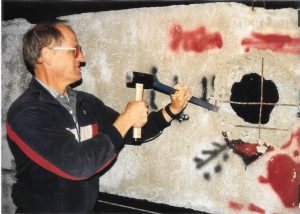 ---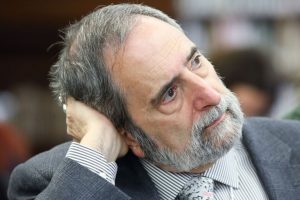 November 22, 2-3 p.m., we'll be welcoming author/Professor Emeritus, Lawrence Baron (SDSU), Baron will be discussing his books and "What Americans Read When They Read About the Holocaust."   
Program Description: This lecture looks at the perennial best-selling Holocaust books and why they appeal to a diverse spectrum of the American reading public.  Though Anne Frank, Primo Levi, and Elie Wiesel are obviously on this top-ten list, the other works on it range from children's books to Christian Evangelical memoirs.
The author: Professor Emeritus Lawrence Baron held the Nasatir Chair of Modern Jewish History at San Diego State University from 1988 until 2012 and directed its Jewish Studies Program until 2006. He received his Ph.D. in modern European cultural and intellectual history from the University of Wisconsin where he studied with George L. Mosse.  He taught at St. Lawrence University from 1975 until 1988. He has authored and edited four books including The Modern Jewish Experience in World Cinema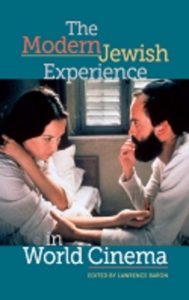 (Brandeis University Press: 2011) and Projecting the Holocaust into the Present: The Changing Focus of Contemporary Holocaust Cinema (Rowman and Littlefield: 2005).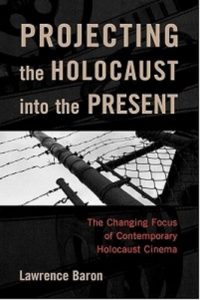 He served as the historian and as an interviewer for Sam and Pearl Oliner's The Altruistic Personality: Rescuers of Jews in Nazi Europe.  In 2006 he delivered the keynote address for Yad Vashem's first conference devoted to Hollywood and the Holocaust.  His contribution to Holocaust Studies was profiled in Fifty Key Thinkers on the Holocaust and Genocide (Routledge: 2010). In the fall Semester of 2015, he served as the Ida King Distinguished Visiting Professor of Holocaust and Genocide Studies at the Richard Stockton University of New Jersey.