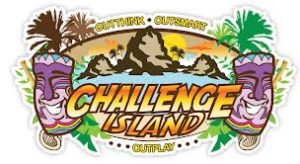 2nd Wednesday – 4-5:15pm: Kids' Science: Challenge Island:
Challenge Island encourages creativity, critical thinking, and social skills while instilling a love of science and engineering. Ages 8-12. Registration required. Call (619) 527-3430 to sign up for any of the following sessions:
Oct 9: Wicked Witch Twist
The kids will learn about tornadoes and the role they played in the classic movie, "The Wizard of Oz." They will also learn about architectural designs that minimize wind damage. For their challenge, they will work with their tribe to engineer a tornado-proof house to keep Dorothy safe.
The kids will learn about elasticity, the color wheel, and antidotes to help their lovable Minion friends. The tribes will use creativity and the engineering process to design an arcade game that "delivers" the antidote to evil Minions. They will use the concept of elasticity in their arcade game.