Dear Members and/or Friends of the San Carlos Friends of the Library (SCFOL). My name is Bill Bischoff. I am the Volunteer Chairperson for the San Carlos Friends of the Library, and am writing to ask for your assistance with a new approach to bolster our volunteer numbers. This has become necessary as the pools of possible volunteers from our traditional avenues are quickly shrinking.
The two major volunteer pools and the reasons causing the shortages are:
High School students are now encouraged to spend their graduation requirement community service hours in a setting where they observe and use the skill sets that are needed in their chosen college major or fields of study, such as technology, teaching or medicine. They must include their experiences as part of their graduation portfolios. I discovered this through my grandchildren while they are preparing for their high school graduation and are completing their college application process.
Our second pool of volunteers, retirees, is also shrinking. Many are moving out of San Diego, and the age of retirement is now older than previously held at 65 years of age.
The above decrease in our traditional volunteer pools has led me to want to try a new source of recruiting volunteers, that which I can only describe as corporate volunteerism. This concept can be described as companies which encourage volunteerism as part of their corporate philosophy and structure. They may underwrite High School programs for community improvement, or encourage their employees to give time to their local community organizations. The companies can then advertise their involvement in the community in which they are based. It is to these corporations that I believe we must look and connect with, in order to increase our volunteer pool.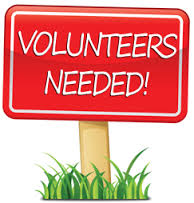 It is with this goal that I am asking for your help.
If any of you, your family members or neighbors, work for a company that has such a community outreach program of corporate volunteerism, please identify the program managers, obtain their contact information, and pass it along to me. Please also include your own name, email address, and phone number. Leave the information at the San Carlos Branch Library.
ATTENTION: Bill Bischoff, SCFOL Volunteer Chair,
Or e-mail it to me at [email protected]
My goal is to also create a small working group of SCFOL members to help me create a method of contacting companies to see if the San Carlos Friends of the Library meets their requirements for volunteer involvement.
Thank you for your help. All suggestions for increasing our number of volunteers are welcome.
Regards,
Bill Bischoff
Volunteer Chairperson, San Carlos Friends of the Library