2019 Author Schedule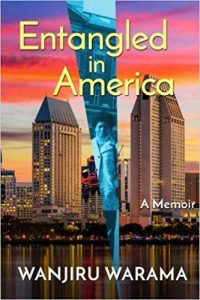 Friday, February 22, 2-3 pm:  Author Wanjiru Warama has returned to the San Carlos Branch Library to discuss her book,  Entangled in America.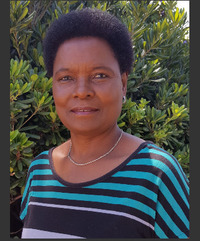 With wit and emotion, Warama enlightens the reader to the struggles and vulnerabilities faced by an immigrant woman trying to find employment, and learn how to financially support herself,  while also learning how to fit in and acclimate herself to a shockingly new culture. Warama's first book, Unexpected America, told of her early life in Kenya and her struggles upon immigrating to the United States.  A writer and philanthropist, Wanjiru Warama was born and raised in British colonial Kenya, and educated in both Kenya and the United States; she holds a BSc. and an MBA in Business Administration.   Warama was the keynote speaker at the 2018 Friends of the San Diego Public Library annual meeting.  She is a member of the San Diego Writers & Editors Guild, lifetime member of the Friends of the Library, and of The Rotary Club.  She lives in La Mesa.  Author Wanjiru Warama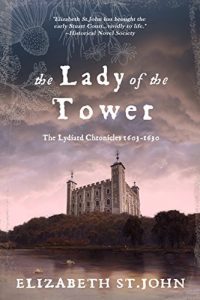 March 22, 2-3 p.m.:  Join us as Elizabeth St. John tells how, while delving into her own family history, she found ancestral memoirs that inspired her to begin writing a saga–the Lydirad Chronicles. The saga's first novel, "The Lady of the Tower," takes place between 1603 and 1630; the second, "By Love Divided, " covers 1630 to 1646. Both novels are set in Lydiard Park, which is the site of St. John's ancestral home, Lydiard House. Other locations include family residences within the Tower of London, Nottingham Castle, and Castle Fonmon in Wales. 
St. John tells us, "More than thirty years ago,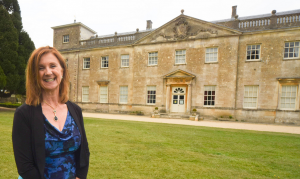 I came across a copy of, "Memoirs of the Life of Colonel Hutchinson" by his wife Lucy Hutchinson.  Contained within is A Fragment, the Life of Lucy Hutchinson, written by herself. The story of her mother, Lucy St.John, served as inspiration for the first novel. Many details of Lucy's life are unknown, but enough are recorded to server as signposts to her journey.  The rest is historical fiction."
St. John's ancestral family dates back to the 10th century, and her focus for this series has been the 16th & 17th centuries. Many of her relatives had connections to the royalty of the day.  Henry VII's grandmother, Margaret Beauchamp, was St John's grandmother, 13 times removed!  Another of the family's royal connections was the Duke of Buckingham, a favorite of King James I.  St. John's ancestor, Barbara St. John, married the Duke's brother.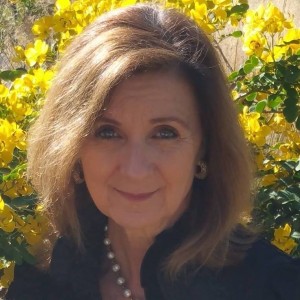 Elizabeth was brought up in England.  She says, "My research has taken me to family memoirs and letters at Nottingham Castle, the British Library, the Tower of London, Yale University and, of course, the family seat of Lydiard Park." Through the Lydirad Chronicles, St John  hopes to pique the readers' interest in their own ancestral histories, as well as gain an appreciation of the times in which they lived.
  On May 24, 2-3 p.m., we are thrilled to introduce you to a new author, San Diegan Robin (R.D.) Kardon.  Kardon's first novel, Flygirl, has been very well received and became available this January.  Kardon is one of SD Magazine's top 5 authors to read in 2019. 
Kardon is a former corporate and airline pilot with an Airline Transport Pilot certificate and three Captain qualifications. Kardon had a twelve-year flying career that took her all over the world in every type of airplane from small single-engine Cessnas to the Boeing 737. She also holds a B.A. in Journalism and Sociology from NYU and a law degree from American University. A native New Yorker, Robin now lives in San Diego, California with her beloved rescue pets.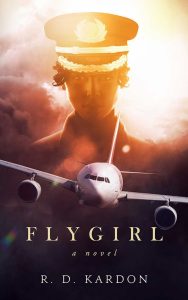 Flygirl tells the story of "pilot Tris Miles who tries to crack the blue ceiling and become a captain as she confronts harassment, hidden agendas, and her own haunting loss while integrating an all-male, corporate flight department." Kardon feels that female pilots continue to fight the "glass ceiling," and that the "ME Too" movement now allows them to be more vocal about the discrimination they feel.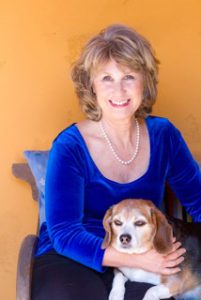 June 28, 2-3 p.m., will see the return of author Jill G. Hall to the San Carlos Branch Library.  The author of The Black Velvet Coat, will introduce us to another of her novels, The Silver Shoes, which once again, connects the lives of two very different women, living in very different eras.
Synopsis: "San Francisco artist Anne McFarland has been distracted by a cross-country romance with sexy Sergio and has veered from her creative path. While visiting him in New York, she buys a pair of rhinestone shoes in an antique shop that spark her imagination and lead her on a quest to learn more about the shoes' original owner.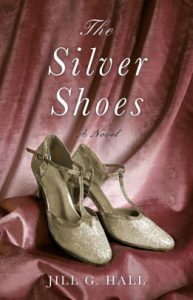 Almost ninety years earlier, Clair Deveraux, a sheltered 1929 New York debutante, tries to reside within the bounds of polite society and please her father. But when she meets Winnie, a carefree Macy's shop girl, Clair is lured into the steamy side of Manhattan—a place filled with speakeasies, flappers, and the beat of "that devil music"—and her true desires explode wide open. Secrets and lies heap up until her father loses everything in the stock market crash and Clair becomes entangled in the burlesque world in an effort to save her family and herself.
Ultimately, both Anne and Clair, attain true fulfillment . . . with some help from their silver shoes."
Jill G. Hall 's debut novel, The Black Velvet Coat, is an International Book Award Finalist for Best New Fiction and an Amazon #1 Bestseller. The Silver Shoes,  was a Warwick's Bookstore Bestseller. August 2016 she was named Author of the Month by Friends of the San Diego Central Library.