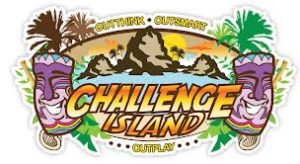 4th Wednesday – 4-5:15pm:  Kids' Science:  Challenge Island:  
Challenge Island encourages creativity, critical thinking, and social skills while instilling a love of science and engineering. Ages 8-12.  Registration required.  Call (619) 527-3430 to sign up for any of the following sessions:
·        April 24:  Sydney Harbor Bridge – Sydney, Australia
World Tour Continent Destination:  Australia.  Learn about the unique and beautiful marine life that lives in Sydney Harbor. Also learn the challenge faced by engineers in building Sydney Harbor Bridge and the importance of strengthening it. Then, together with your tribe, create a harbor water scene with marine life and build a bridge across your harbor.
·        May 22:  Taj Mahal – Agra, India  
World Tour Continent Destination:  Asia. Take an imaginary trip to Agra, India to learn the history and architecture of the Taj Mahal. Also learn one of the city's challenges: many monkeys living around it. Your challenge is to discuss amongst your tribe possible solutions to creating an appealing playground in the jungle to encourage the monkeys to leave Taj Mahal and move back to their natural habitat. Then create a scale model Monkey Playground to present to the City Planners. Your model has to be fun for the monkeys and impress the city planners!