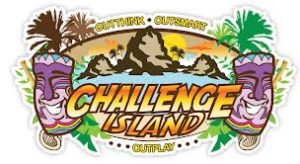 4th Wednesday – 4-5:15pm:  Kids' Science:  Challenge Island:  
Challenge Island encourages creativity, critical thinking, and social skills while instilling a love of science and engineering. Ages 8-12.  Registration required.  Call (619) 527-3430 to sign up for any of the following sessions:
   ·        February 27:  African Animal Safari
Kids will learn about the savannah, wetland, and jungle habitats of Kenya.  They will then design and create an adventurous safari course and ride.