2019 Author Schedule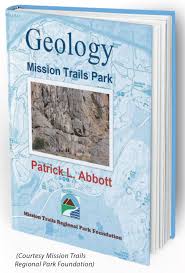 Friday, January 25, 2-3 pm: Patrick L. Abbott, author of Geology, Mission Trails Park, is a native San Diegan, and graduate of Herbert Hoover High School.  He earned his M.A. and PhD. degrees in geology at The University of Texas at Austin, and became a well loved, favorite, and long time geology professor at San Diego State University.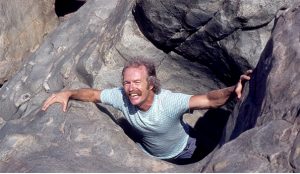 This book takes us through 126 million years of our park's geological history.  Other books penned by Abbott include, The Rise and Fall of San Diego,  and  Natural Disasters which was his SDSU course textbook , now in its tenth edition.  All proceeds of "Geology, Mission Trails Park,"  are donated to the Mission Trails Regional Park Foundation.  Click on Author Patrick Abbott
In the  book's preface , Abbott says, "My research has focused on reading the history stored in sedimentary rocks and fossils.  My love of teaching extends from classrooms to large lecture hall to TV news and TV series such as The Real Gilligan's Island on TBS,  Serial Killer Earth on the History Channel, and So You Think You'd Survive on the Weather Channel.  During the past several years, and ongoing, it has been my pleasure to work for Smithsonian Journeys,  leading trips on all continents and across all oceans explaining how the Earth works and how it has influenced human history."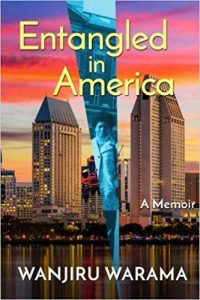 Friday, February 22, 2-3 pm:  Author Wanjiru Warama has returned to the San Carlos Branch Library to discuss her book,  Entangled in America.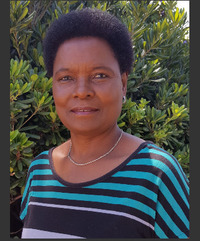 With wit and emotion, Warama enlightens the reader to the struggles and vulnerabilities faced by an immigrant woman trying to find employment and learn how to financially support herself,  while also learning how to fit in and acclimate herself to a shockingly new culture. Warama's first book, Unexpected America, told of her early life in Kenya and her struggles upon immigrating to the United States.  A writer and philanthropist, Wanjiru Warama was born and raised in British colonial Kenya, and educated in both Kenya and the United States; she holds a BSc. and an MBA in Business Administration.   Warama was the keynote speaker at the 2018 Friends of the San Diego Public Library annual meeting.  She is a member of the San Diego Writers & Editors Guild, lifetime member of the Friends of the Library, and of The Rotary Club.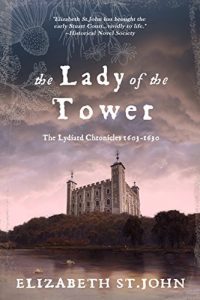 March 22, 2-3 p.m.:  Join us as Elizabeth St. John tells how, while delving into her own family history, she found ancestral memoirs that inspired her to begin writing a saga–the Lydirad Chronicles. The saga's first novel, "The Lady of the Tower," takes place between 1603 and 1630; the second, "By Love Divided, " covers 1630 to 1646. Both novels are set in Lydiard Park, which is the site of St. John's ancestral home, Lydiard House. Other locations include family residences within the Tower of London, Nottingham Castle, and Castle Fonmon in Wales. 
St. John tells us, "More than thirty years ago,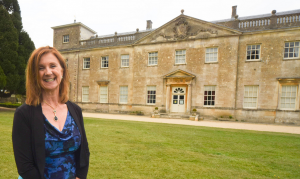 I came across a copy of, "Memoirs of the Life of Colonel Hutchinson" by his wife Lucy Hutchinson.  Contained within is A Fragment, the Life of Lucy Hutchinson, written by herself. The story of her mother, Lucy St.John, served as inspiration for the first novel. Many details of Lucy's life are unknown, but enough are recorded to server as signposts to her journey.  The rest is historical fiction."
St. John's ancestral family dates back to the 10th century, and her focus for this series has been the 16th & 17th centuries. Many of her relatives had connections to the royalty of the day.  Henry VII's grandmother, Margaret Beauchamp, was St John's grandmother, 13 times removed!  Another of the family's royal connections was the Duke of Buckingham, a favorite of King James I.  St. John's ancestor, Barbara St. John, married the Duke's brother.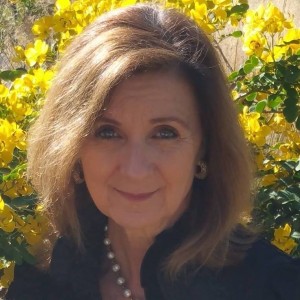 Elizabeth was brought up in England.  She says, "My research has taken me to family memoirs and letters at Nottingham Castle, the British Library, the Tower of London, Yale University and, of course, the family seat of Lydiard Park." Through the Lydirad Chronicles, St John  hopes to pique the readers' interest in their own ancestral histories, as well as gain an appreciation of the times in which they lived.