We are delighted to see the return of these wonderful artists to the San Carlos Branch Library Art Gallery. Their Artist Reception will be held on Saturday, May 18, noon-2 p.m. Refreshments will be served. 
Pam Nolan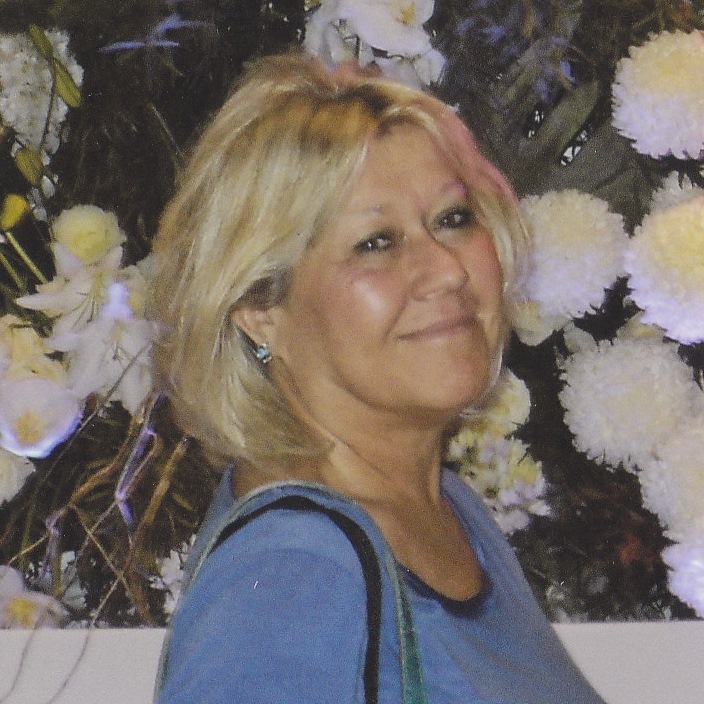 "I started painting 8 year ago when I retired from AT&T. My pal Teresa Rutledge suggested we take an art class. We found an oil painting class which we still attend. I started a pastel class shortly after, and found I really enjoyed it too. Since then, I've kept busy learning both mediums.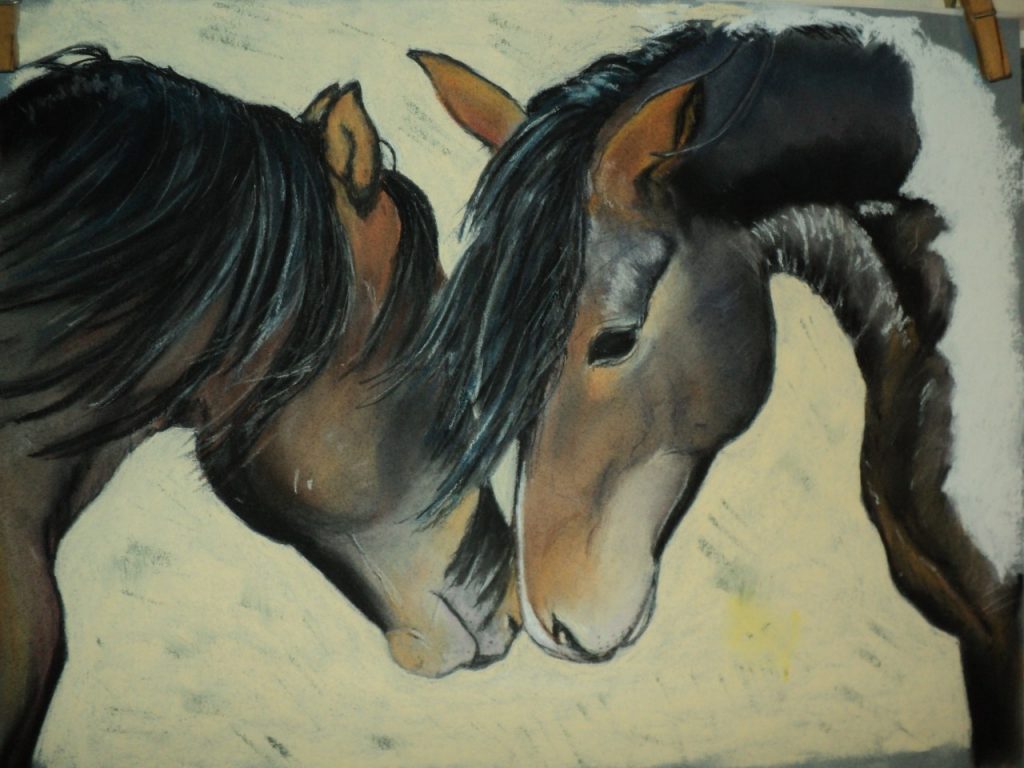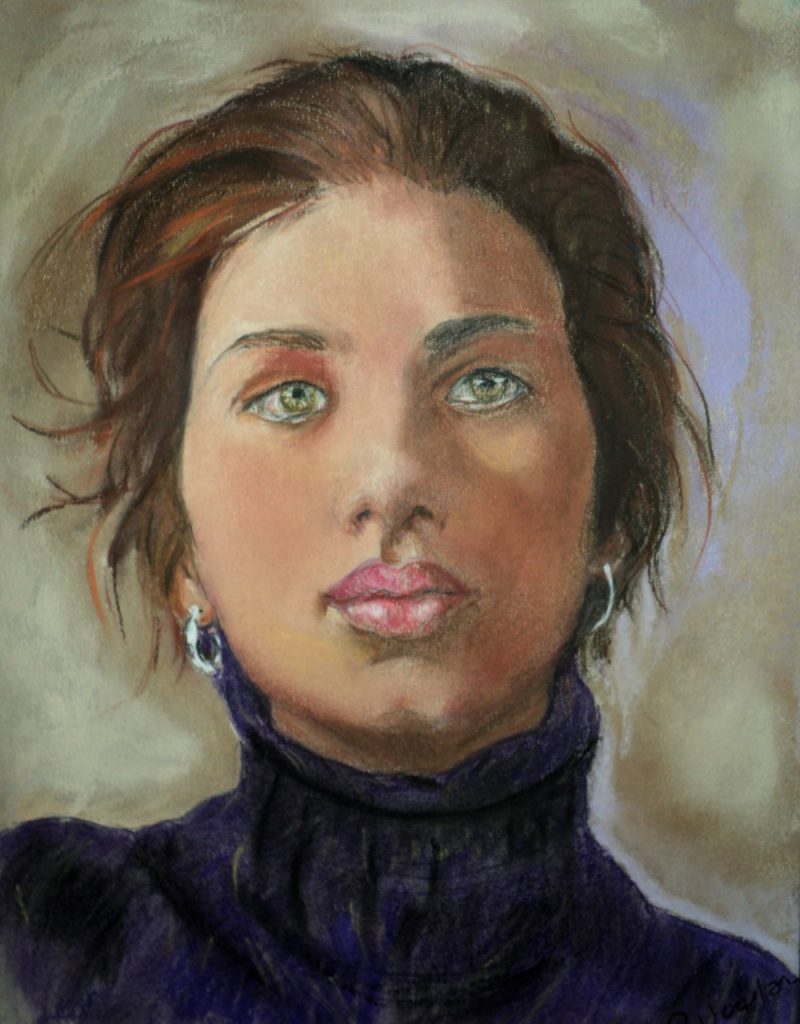 I recently joined the Pastel Society of San Diego, and through them have had the opportunity to hang my paintings at Studio 21 in Spanish Village at Balboa Park, and with the "Ladybug" Art Pop-up exhibit. I'm attending educational demonstrations of new/different techniques, and concentrating on portraiture. In an effort to increase my versatility, I have been practicing other genres too. "Cityscapes" are a challenge but fun; painting animals is a pleasure. I haven't spent too much time on landscapes; that will be a challenge for another time. My husband Dennis, of 30 years. has a "good eye", is very supportive, and good at giving positive criticism."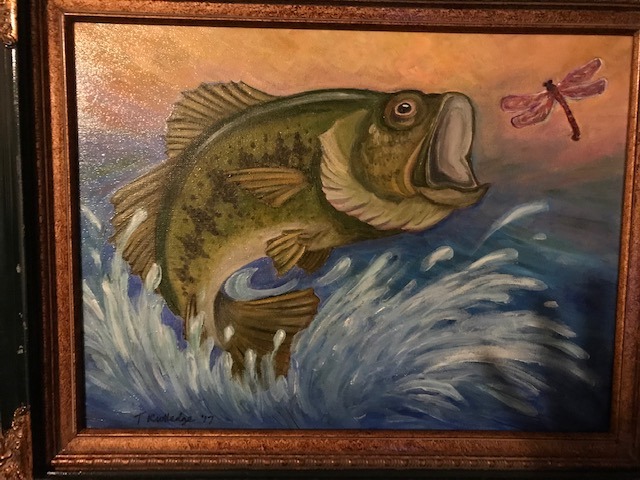 Teresa Rutledge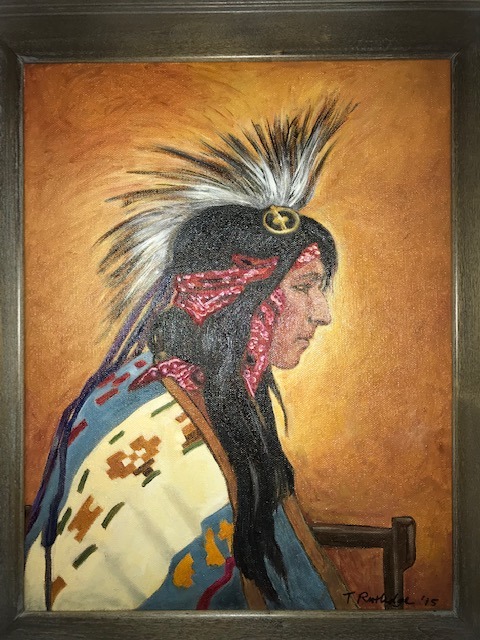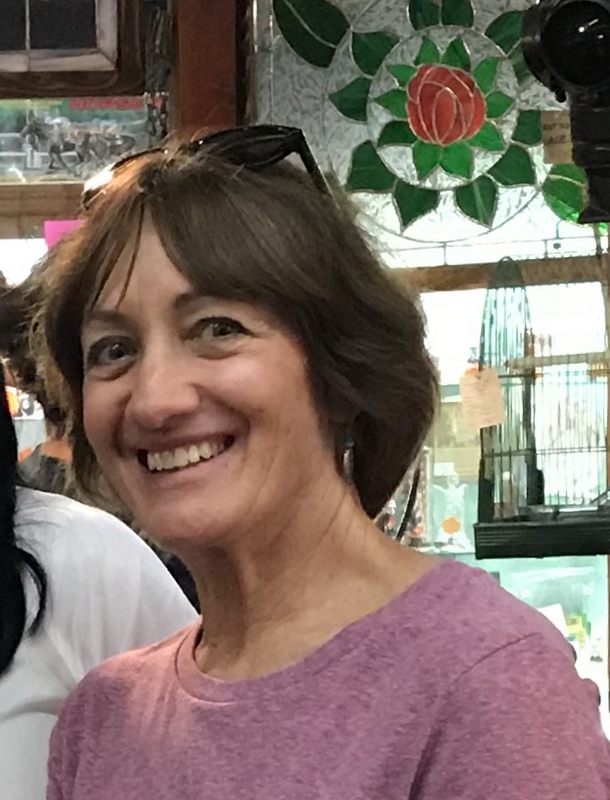 Teresa Rutledge took up painting after her retirement. She finds inspiration in her many travels, especially in the deserts of the southwest. Teresa paints in oils, but also enjoys watercolor and pastels.
Beverly Shults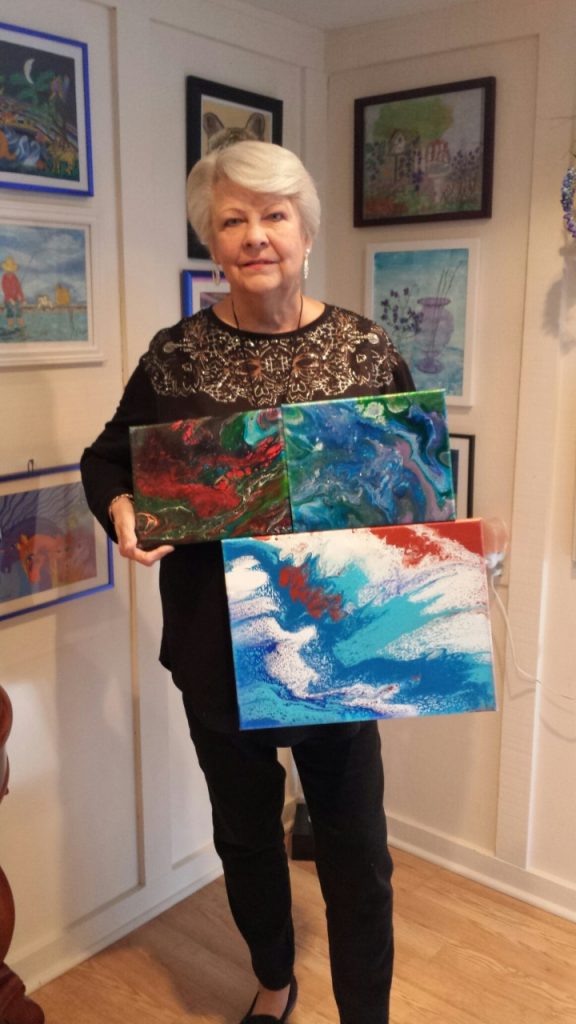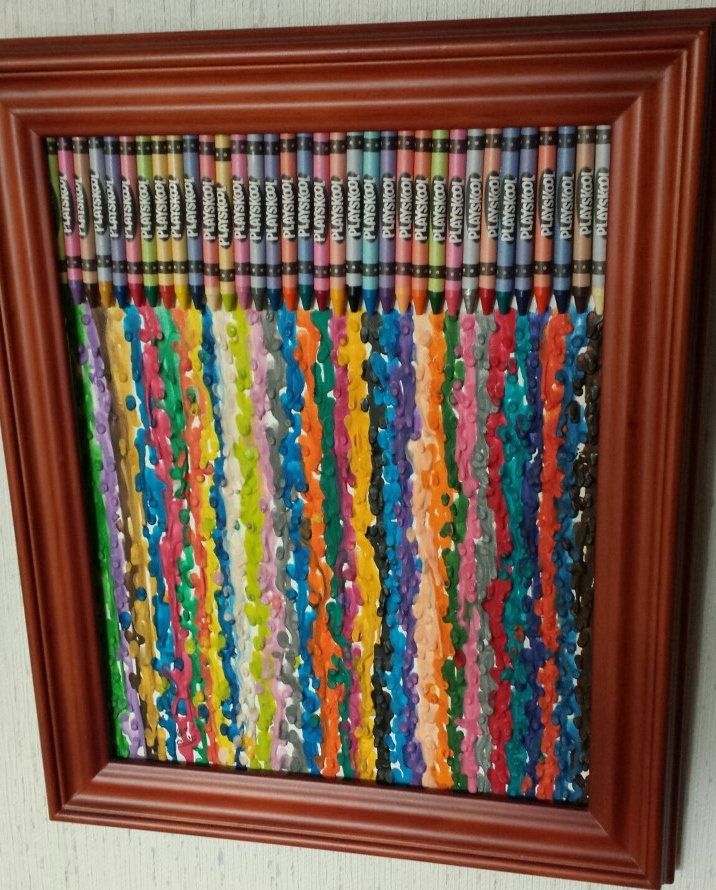 :
Beverly Shults is a Colorado native, Del Cerro resident, and flower shop accountant, Beverly has been surrounded by natural beauty her entire life. Joined by a friend following retirement, she enrolled in a watercolor class. Three years later, her sister encouraged her to try pastels which have now joined watercolors and acrylics as the favorite mediums Beverly uses to share the beauty that surrounds her. She will be showing pour acrylics in this show. Click on May Artists.