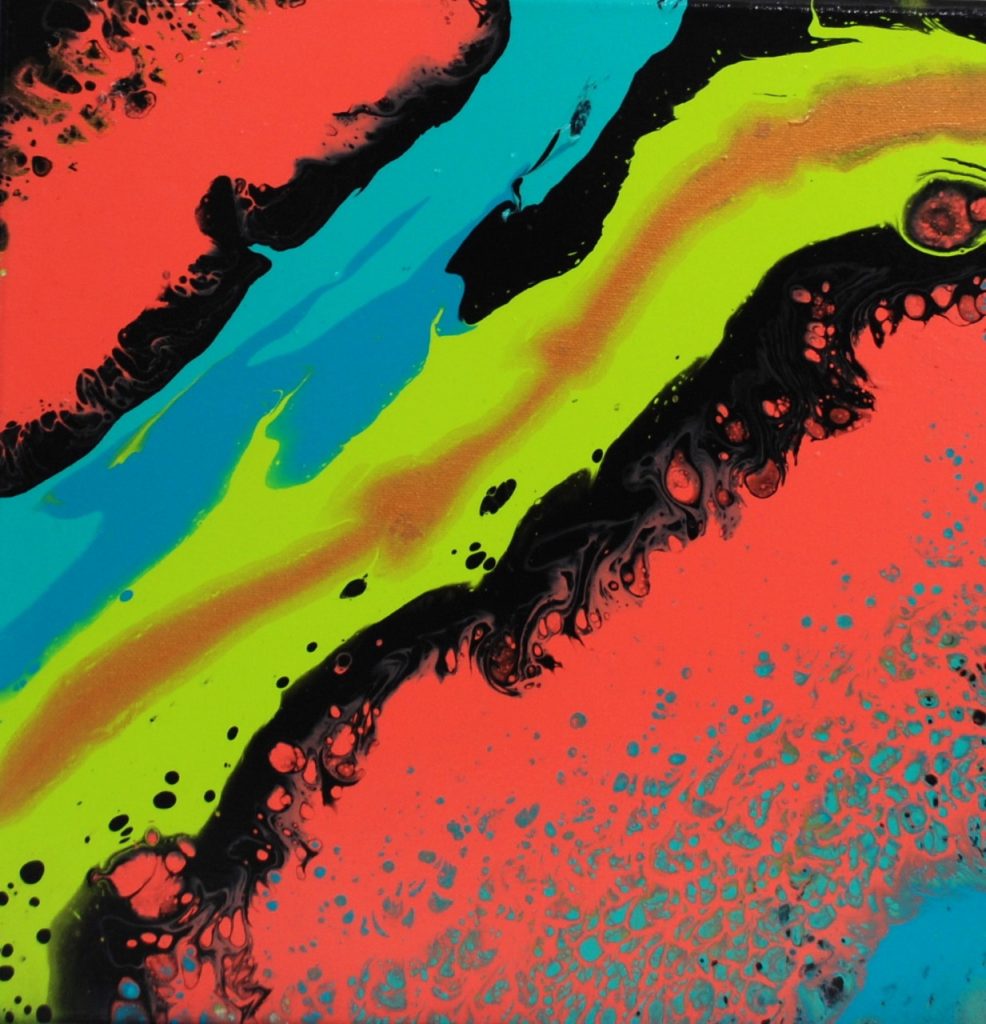 Kathy Casanova and her mother, Laura Wentz, are La Mesa's "Two Pour Painters." They like the amusing play on words. "There is always a double-take, and then we explain why we are pour (not poor) painters."
You can view their colorful art from July 8-August 1, in the San Carlos Branch Library's Art Gallery. Their Artist Reception will be July 20, noon- 2 p.m. Refreshments will be served. Click on July Artists.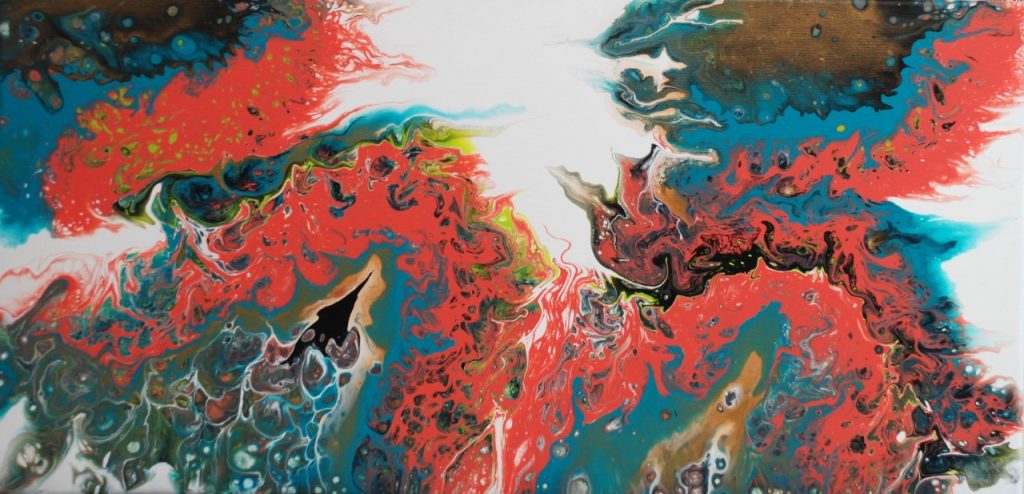 To be a pour painter requires bravery and lots of colorful, drippy and messy moments. The artists flip puddles, and pour ribbons of fluid acrylic paint onto a canvas. Then they tilt and swirl, scrape and swipe, torch and blow as they move the paint off the canvas. "It's fun! It's also a little harder than it sounds."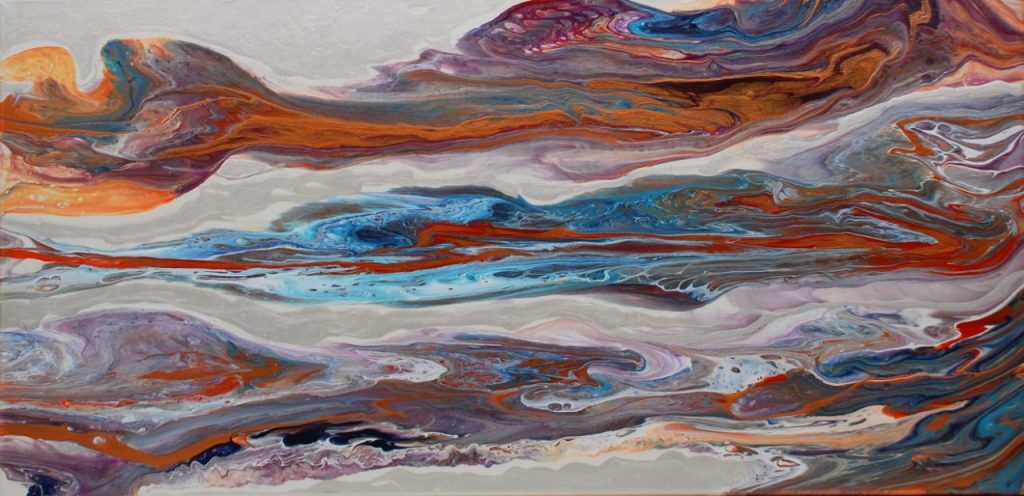 Laura is a versatile artist and a retired school teacher whose first passion was photography. Much later she studied Fine Art through Grossmont College and now paints expressive portraits, bold little birds, and translucent flowers. However, she considers pouring paint to be the much greater challenge. "I just never know what I am going to end up with!"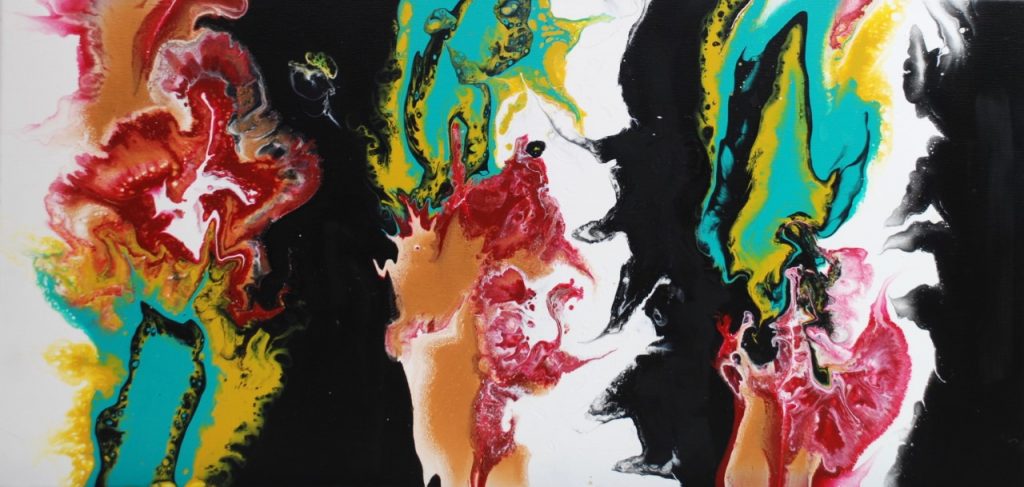 Kathy is a risk consultant for a large insurance company. Always creative and an inspiration to others, Kathy is also the moving force behind the Two Pour Painters. One day, about a year ago, Kathy approached her mother and said, "Mom, you need to take a little more risk with your paintings." Laughing, Laura said, "Kathy, what do you have in mind?" — and Two Pour Painters were born. Kathy loves abstract art and claims Macho, her little Boston Terrier, as her best and truest inspiration. Kathy is presently working on an Etsy site and creatively re-decorating her new home. Laura still enjoys painting flowers, birds, and portraits, but now she enjoys painting abstracts as well. Laura's art can be viewed at Foothills Art Gallery in La Mesa.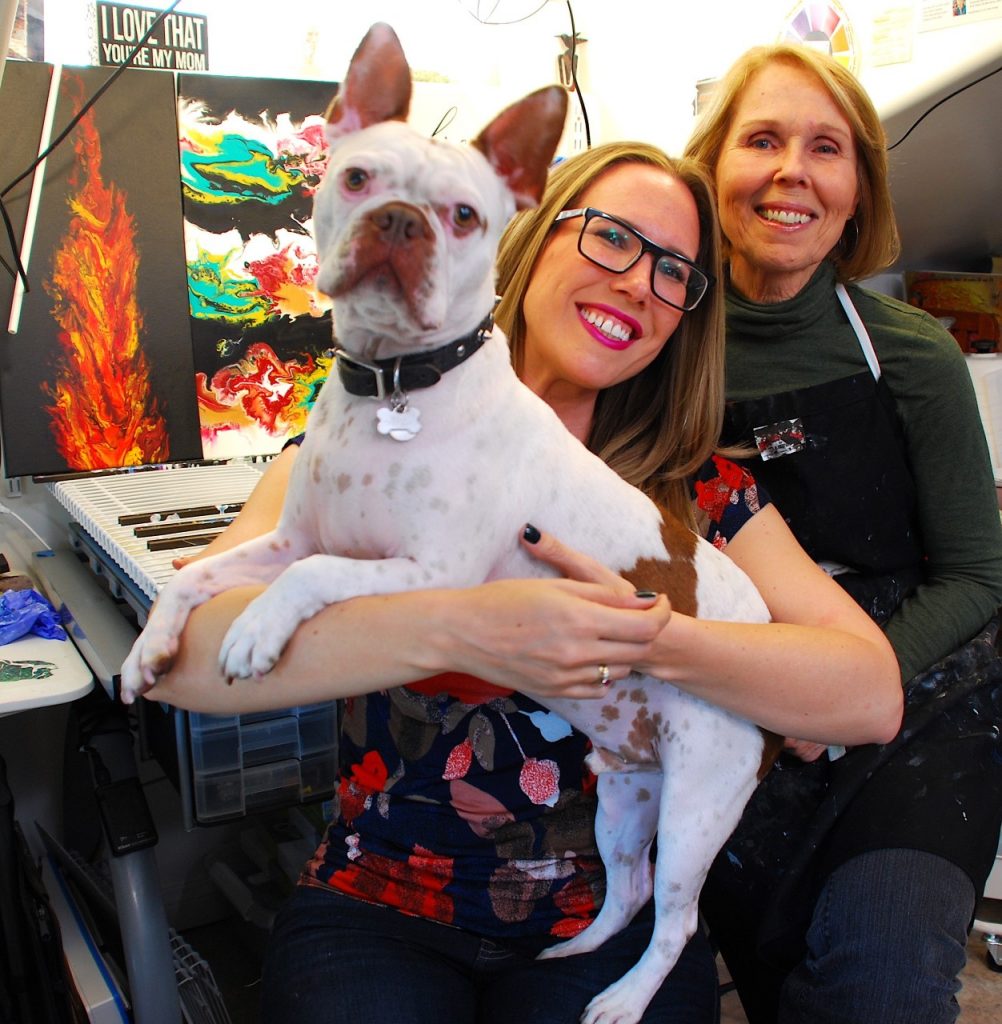 and here's
MACHO
with Kathy & Laura