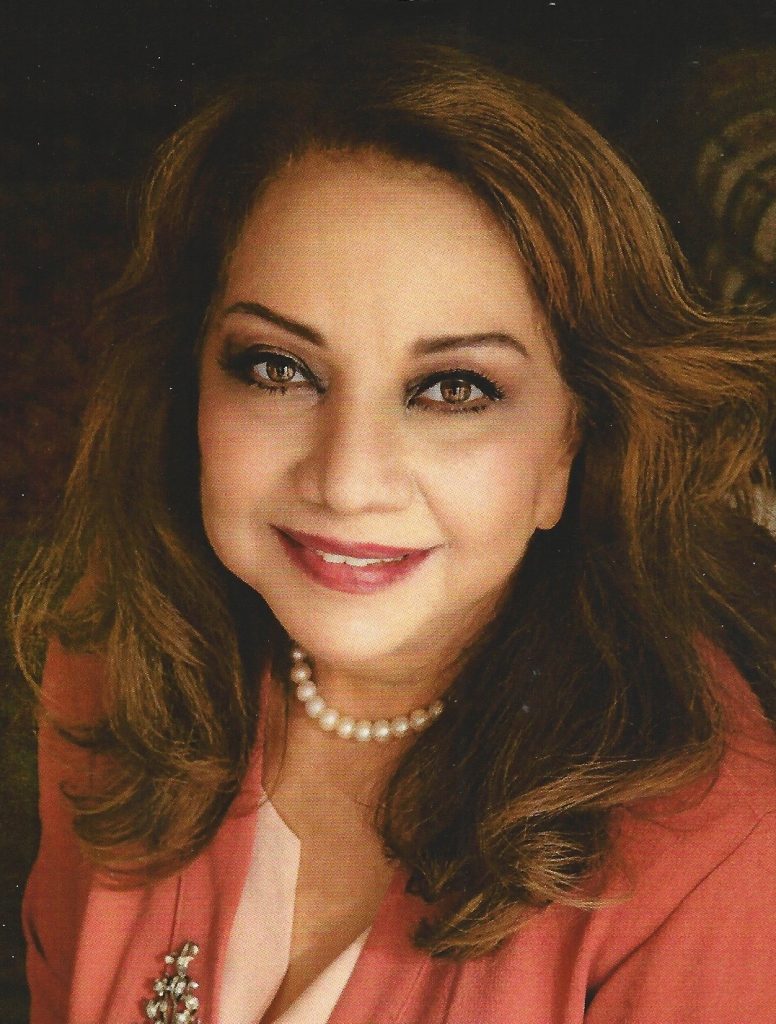 Friday, October 26, 2-3 pm: We are excited to have Zoe Ghahremani return to our San Carlos Branch library to be our author-speaker this month.  Her talk will include, "What it means to be a good reader; what libraries do for us and what we can do for them."  This topic was very well received last year when she spoke at the Librarians' Convention in Sacramento. Zoe is a Board Member of the Friends of the San Diego Central Library.  She will be happy to also discuss her books and new anthologies.  Zoe's novel, "Sky of Red Poppies,"  was chosen by KPBS  to be the "One Book, One San Diego" selection in 2012. Many articles, short stories, and award winning books by Zoe are available.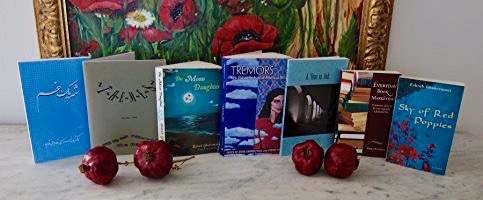 Zoe is a motivational speaker as well as a prolific author. She has addressed the American Association of University Women, the Brandeis Society, Rotary Club, and The International Women's Society, to name a few.  She has also spoken at universities nationwide, including Georgetown University, UC Berkeley, the University of Chicago, San Francisco State University, San Diego State University and UCSD. She has been featured on Voice of America, KPBS, and more.  Click on Author Zoe Ghahremani
"Ghahremani specialized in Pediatric Dentistry at London University, England. After more than two decades of private practice in Chicago and teaching at Northwestern University Dental School, she devoted herself to writing full-time. Born and raised in Iran, Zoe writes both in Persian and English.  (Her first book, The Commiserator (2000), is in Persian.)"
Zoe and her husband Gary, reside in San Diego and are anxiously awaiting the arrival of their first grandchild.  On Zoe's website, she states, "It no longer matters if people call me Doctor G. or Dr. K. or doctor anything. I am simply Zoe: a writer, an artist, a gardener. No matter how short life may be, I intend to discover its width and celebrate all it has to offer." Zoe is a charming, intelligent, interesting speaker-author not to be missed.
    2019 Author Schedule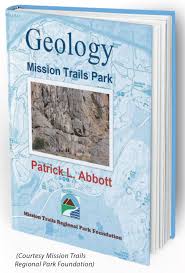 Friday, January 25, 2-3 pm: Patrick L. Abbott, author of Geology, Mission Trails Park, is a native San Diegan, and graduate of Herbert Hoover High School.  He earned his M.A. and PhD. degrees in geology at The University of Texas at Austin, and became a well loved, favorite, and long time geology professor at San Diego State University.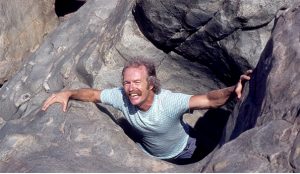 This book takes us through 126 million years of our park's geological history.  Other books penned by Abbott include, The Rise and Fall of San Diego,  and  Natural Disasters which was his SDSU course textbook , now in its tenth edition.  All proceeds of "Geology, Mission Trails Park,"  are donated to the Mission Trails Regional Park Foundation.
In the  book's preface , Abbott says, "My research has focused on reading the history stored in sedimentary rocks and fossils.  My love of teaching extends from classrooms to large lecture hall to TV news and TV series such as The Real Gilligan's Island on TBS,  Serial Killer Earth on the History Channel, and So You Think You'd Survive on the Weather Channel.  During the past several years, and ongoing, it has been my pleasure to work for Smithsonian Journeys,  leading trips on all continents and across all oceans explaining how the Earth works and how it has influenced human history."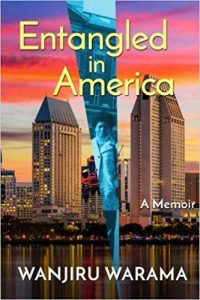 Friday, February 22, 2-3 pm:  Author Wanjiru Warama has returned to the San Carlos Branch Library to discuss her book,  Entangled in America.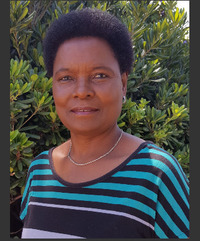 With wit and emotion, Warama enlightens the reader to the struggles and vulnerabilities faced by an immigrant woman trying to find employment and learn how to financially support herself,  while also learning how to fit in and acclimate herself to a shockingly new culture. Warama's first book, Unexpected America, told of her early life in Kenya and her struggles upon immigrating to the United States.  A writer and philanthropist, Wanjiru Warama was born and raised in British colonial Kenya, and educated in both Kenya and the United States; she holds a BSc. and an MBA in Business Administration.   Warama was the keynote speaker at the 2018 Friends of the San Diego Public Library annual meeting.  She is a member of the San Diego Writers & Editors Guild, lifetime member of the Friends of the Library, and of The Rotary Club.