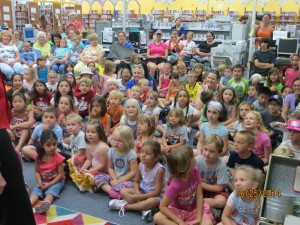 FREE activities are available  for youth of all ages. To download and print the current Youth Schedule of weekly activities and planned Special Events for this quarter, visit the "In A Nutshell" article found in the next two sections. Our recurring  weekly events are described on this website under Weekly Fun Activities.  We also offer every month, a variety of Special Events.  Find details about those on this website under Youth Special Events.
These FREE programs are underwritten by the San Carlos Friends of the Library. For the 2017 fiscal year, (July 1, 2016-June 30, 2017) SCFOL has donated  $4000 toward Youth Programming at the San Carlos Branch library. The City matches our donation, bringing the total annual cost of our Youth programing to about $8000. This does not include the cost of new books or equipment, just programs. Let your youth of all ages experience the joy of learning year round with the many FREE opportunities that we offer.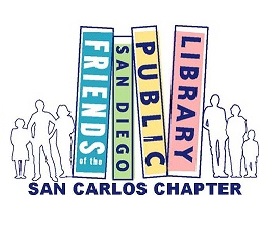 Are you a SCFOL member? If not, JOIN or Donate NOW.  Click on Memberships & Donations  Purchase books at our monthly USED BOOK SALES.  The book sales are our primary revenue source. Monthly, SCFOL Members have first choice of paperbacks & media, from 1:30-3:30 p.m, on the afternoon before the Monthly Used Book Sales.
First SATURDAY of every month:  9:30-3:00: Used Book Sales.  We have a great selection of children's and teens' books in paper-back at 3/$1.00.  Hardbacks are slightly higher.  Also available are dictionaries, text-books,  encyclopedias, and other research/reference materials. The book sales are our main revenue source.  Please donate your gently used books to SCFOL.