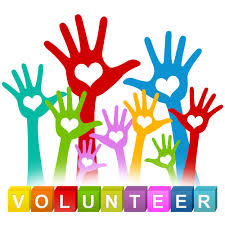 The San Carlos Friends of the Library invite anyone who is interested in assisting us in our quest to "Honor the Past……..Build for the Future," to join us in any volunteer capacity that they find interesting.  We encourage you to join SCFOL–costs are minimal, but not required for most positions. Benefits include meeting new friends and maybe learning new skills. All training is "on the job." Here are a few suggestions how you can help:
BOOK SALE VOLUNTEERS:  We are always looking for those with strong arms and backs to help us set up the book sales and put away unsold books at the end of the sale.  Please contact Lee Ottman, Ron McFee, or Roberta Irwin for details, OR JUST SHOW UP!  Book sales are the FIRST SATURDAY of every month from 9:30-3:00.  This job requires about 2 hours time before and after each book sale, but "many hands make for lighter and faster work." In the winter months, it gets dark fast, and we want to finish quickly. Each month, about 560 boxes of books (averaging 20+ books/box) are put out for purchase.  The Book Sales are our primary fund raiser, the proceeds of which are used to support the San Carlos Branch library's purchase of programs, equipment and materials. This amounts to about $23,000 annually.
HISTORIAN:  This would require someone who can come to special events and take pictures and place them in a photo album with a few notes about the event.  It's fun!  You get to know lots of people, and are "in" on everything. Again, contact Joan Hayes for information.