Family Fun Fair: a Smashing Success! Check out the Slide Show!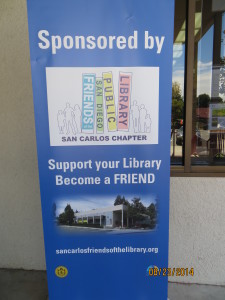 What a party! The "40 & Fabulous, FREE Family Fun Fair, "sponsored by SCFOL, brought over 300 of the young and young at heart to the San Carlos Branch Library on August 23 to help celebrate its 40 years of service to the community. Activities included an author's fair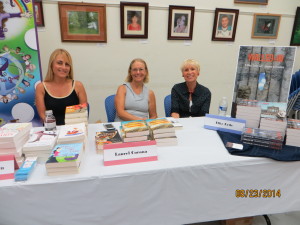 ,  storytelling,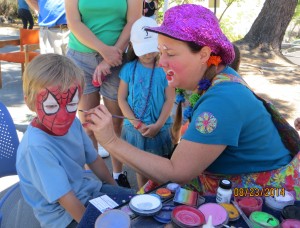 hat making, Mad Science and Dr. Who craft corners, carnival games, Sparkles the Clown face painting, and of course-cotton candy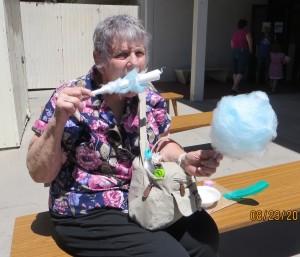 and birthday cake! Three cheers for the event's organizers: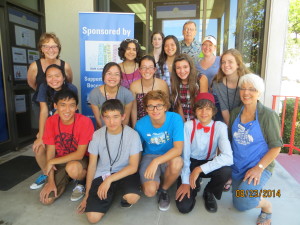 Managing Librarian Rita Glick, SCFOL President Judy Williams, Carleen Hemric, and Lorraine Strachota, and to their energetic committee members, Lynda Gavin, Sue Hotz, Jade Cepura, Monica Nguyen, Olga Bronshetyn, Tony Lam, Attie Davis, Roy Kuraoka, Rita Rogers, Meilani Madery, Julia Kawas, Sarah Bayne, Kian Liss, Travis Strachota, Alina Sokolskaya, Bonnie Cameron,the authors (Mark Carlson, Kathryn Cloward, Jennifer Coburn, Laurel Corona, Elke Ertle, Layla Fiske, Richard Fitchen, Nancy Johnson, Toni Noel, Caitlin Rother, L.C.Scott, Phillippe Vosjoli, Dylan Yates ) and storytellers ( Bonnie Campbell-Davis, Mary Holma), and the Mission Times Courier for their support. Thank you all for coming.  If you were there, we hope you had as much fun as we did; join the Friends and look for your picture on the slide show–CLICK ON: [easingsliderpro id="39″].