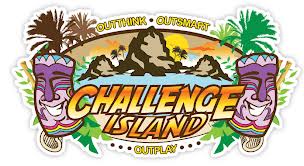 Challenge Island encourages creativity, critical thinking, and social skills while instilling a love of engineering.  Ages 8-12.  Registration required.  Call 619-527-3430 to sign up for any of the following sessions: All Programs are on the 4th Wednesday of the month from 4:00-5:15 p.m. 
        

April 25:

 

Tree Top Tower:  

Kids will learn about the people who call the rainforest their home and who live in towering tree houses.  They will then build the tallest tower they can.
        

May 23: 

Jaguar Claws:  Kids will learn about jaguars and why they are at the top of the rainforest food chain.  They will then design and create a jaguar claw game.