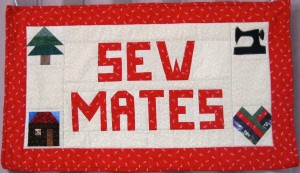 January 8-February 1, the SewMates quilters are back! Barbara Dixson, Sarah Esch, Gloria Henderson, Peggy Howe, Florence Kopf, Betty Leal, LaVera Oberle, Wanda Pasek, Jackie Renger, Barbra Shepard , Madeleine Strozier, Clairon Tade, Bobbi Tusinski, and Judy Wilson will be participating with hand crafted quilts depicting this year's theme, "Nature and Wildlife." You will see parrots in a jungle, bears in a forest, and birds of a feather flocking together. Please stop by the Winer Family Community Room & Art Gallery to see the awesome display by this talented group of quilters.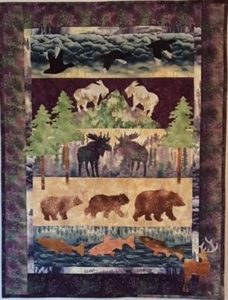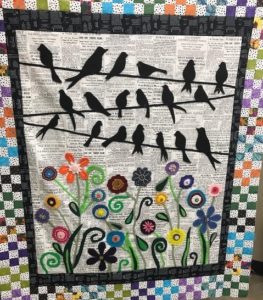 SewMates is a quilt group formed in 2008 by Barbara Shepard. Several of the participants have been students of Barb's from OASIS quilt classes. There currently are about 18 members. The main purpose of the group is to continue their growth and expand their skills as quilters. A byproduct of these goals has been a substantial number of philanthropic projects over the years.
SewMates meets monthly in the community room of La Jolla Village Square.   Quilts have been donated to The Catholic Worker to be auctioned off at their fundraiser. A number of quilts have b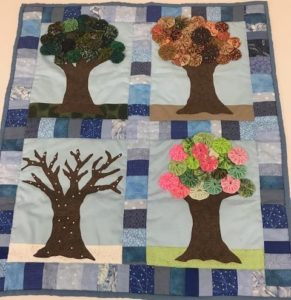 een given to the wounded veterans through the Quilts of Valor project.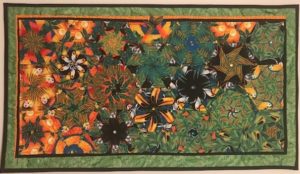 They make  quilts for children of deployed service members in cooperation with the Armed Services YMCA's program called Operation Kid Comfort.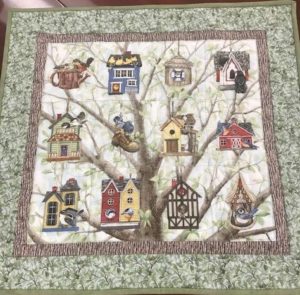 Four times a year the SewMates and invited guests or friends, can participate in a quilt retreat in Temecula for four days. The group also travels to different quilt exhibits and participates in workshops, and helps with the San Diego Quilt show.  Click on January Quilt Show